Summit
Speakers
2017 Keynote Sessions
The 2017 Summit features four renowned keynote speakers, and more than 120 concurrent session speakers, including innovators and thought leaders in healthcare marketing, strategy, and physician relations.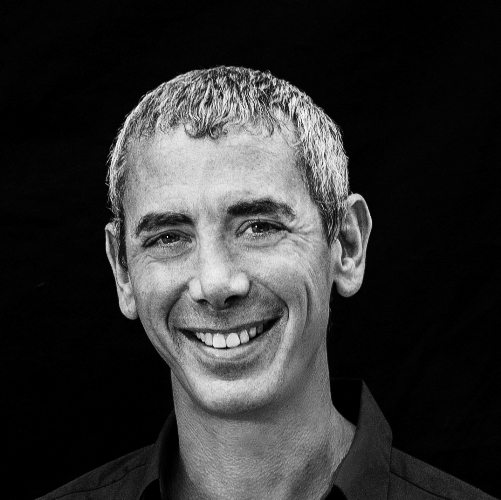 Stealing Fire: Unlocking Your Full Potential to Achieve Peak Performance
Sponsored by Healthgrades
Steven Kotler
Bestselling Author, Award-Winning Journalist, Co-Founder/Director of Research, Flow Genome Project
Monday, May 8
4:00 – 5:15p
Generating "flow" and getting "into the zone" have become the goal of the world's most elite organizations.  Why are business moguls attending Burning Man?  Why has meditation become a billion-dollar industry?  Why are technology gurus experimenting with new states of consciousness to unlock creativity?  All are ways to shift one's state of mind and unlock greater potential.  Steven Kotler reveals how altered states sharpen decision-making capabilities, unleash creativity, fuel cooperation, and let us tap into levels of inspiration and innovation unavailable at all other times.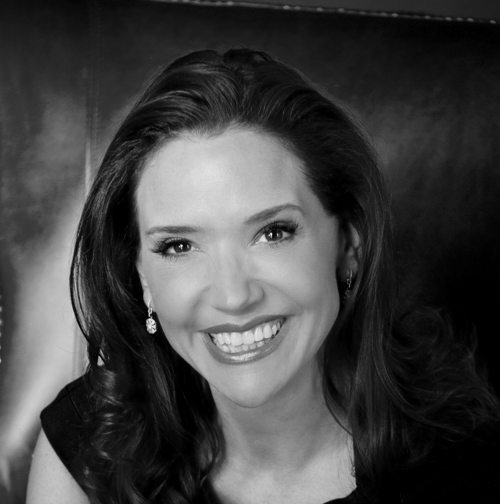 Fascinate: How to Make Your Brand Impossible to Resist
Sally Hogshead
New York Times Bestselling Author; Hall of Fame Speaker
Creator of the Fascination Advantage Assesment
Tuesday, May 9
8:00 – 9:15a
Why are we captivated by some people but not others?  Why do we recall some brands yet forget the rest?  In a distracted world, how do certain leaders, friends, and family members convince us to change our behavior?  Sally Hogshead explains the seven Advantages behind "Fascination" and why it is the most powerful way to influence decision making. A Fascination Advantage Assessment will be provided to all, and results from the group will be used to shape this targeted talk.
Political Update: The Outlook for Healthcare
Paul Keckley, PhD
Managing Editor, The Keckley Report; Healthcare Research and Policy Expert
Tuesday, May 9
12:45 – 1:45p
Do you want to know what's really happening in Washington, DC? No one is better qualified to assess what's going on and how it will impact hospitals, physicians, and consumers than Paul Keckley. One of the nation's leading experts on health policy and industry trends, Paul will give us an inside look at the latest developments and what lies ahead.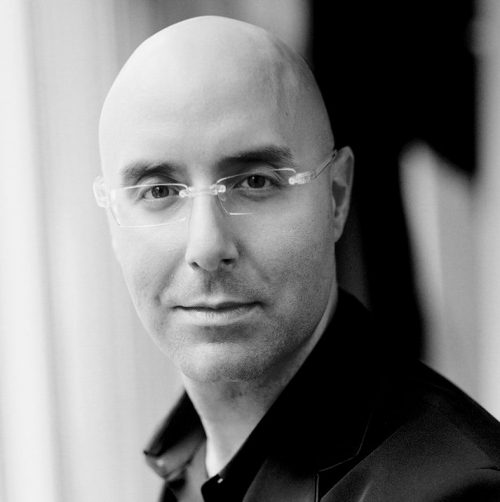 Algorhythm: The Pulse, Creativity, and the Future of Brands
Mitch Joel
Media Hacker; Author
President, Mirum
Wednesday, May 10
8:00 – 9:15a
Today, disruption is everywhere.  Digital transformation is imperative.  And everything is measurable, actionable, and able to be optimized in near real time. Mitch Joel shows how these new (and dramatic) realities demand a rethinking of marketing and what the future may look like.  Learn how to pivot from an analytics-driven world to one where intimacy is built through content and initiatives that align with the customer's lifelong brand journey. Hear how creativity and data can work together to build loyalty.
2017 Concurrent Session Speakers
The Summit agenda includes more than 50 concurrent sessions that combine practical "how-to" sessions with forward-thinking strategy discussions. All are taught by top healthcare marketers, strategists, physician relations executives, and innovators, who will share winning strategies for tackling today's most important marketing and physician relations challenges.
Josh Adkins
Director, Strategic Marketing
Moffitt Cancer Center
(Tampa, FL)
Clay Alspach
Principal
Leavitt Partners
Tricia Anderson
Director, Business Development
Texas Health Resources
(Arlington, TX)
Michael Andrews
Executive Director, Hospitals
WebMD
Sharon Applestein
Director, Institutional and Service Line Marketing
Johns Hopkins Medicine
(Baltimore, MD)
Jill Austin
Chief Marketing Officer
Vanderbilt University Medical Center (Nashville, TN)
Andrea Badrigian
Vice President of Internal Communications
Geisinger Health System
(Danville, PA)
Kriss Barlow, RN, MBA
Principal
Barlow/McCarthy
Nicole Baxter
VP, Marketing and Brand Development
HCA (Nashville, TN)
Marlana Beck
Director, Referring Provider Office
Mayo Clinic (Jacksonville, FL)
Whitney Benedict
Director of Physician Relations & Referral Management
Spectrum Health System
(Grand Rapids, MI)
Carrie Bennett
VP of Client Strategy
Marketware
Ed Bennett
Principal
Ed Bennett Consulting
Glenn Bieler
Chief Communications Officer
UW Medicine (Seattle, WA)
James Blazar
Chief Strategy Officer
Hackensack Meridian Health (Hackensack, NJ)
James Bobalik
Senior Performance Measurement Analyst
Henry Ford Health System
(Detroit, MI)
Brian Borchardt
Director of Physician Relations
Baylor Scott & White Health (Temple, TX)
Boz Boschen
Director of Digital Media
ndp
Susan Boydell
Partner
Barlow/McCarthy
Chris Boyer
Digital Strategist
@chrisboyerLLC
Lori Brenner
Vice President
Tea Leaves Health
Peter S. Brumleve
President
Brumleve and Associates
Carla Bryant
Executive Vice President
Corrigan Consulting
Joe Calderone
Sr. VP, Communications & Development
South Nassau Communities Hospital (Oceanside, NY)
Bryce Cannon
President
Modea
Matt Casselton
VP, Marketing & Consumer Engagement
Trinity Health (Livonia, MI)
Amy Comeau, MBA
Corporate Director
Market Strategy & Support
Emory Healthcare (Decatur, GA)
Bridget Coogan
Head of Industry, Health Systems
Google Inc.
Lori Corbell
Director, Provider Relations/Sales
CHRISTUS Health (Irving, TX)
Michael Curry
Manager of Provider Relations
Centura Health (Lakewood, CO)
Mike Dame
Vice President, Marketing and Communications
Carilion Clinic (Roanoke, VA)
Vincent DeRobertis
SVP, Commercial Strategy & Innovation
Research Now
Kathy Divis
Co-Founder & President
Greystone.Net
Tracy Dodd
Director, Physician/Patient Referral Services
St. Jude Children's Research Hospital (Memphis, TN)
Lindsey Dossey
Executive Director, Marketing & Development
Cullman Regional Medical Center (Cullman, AL)
Gary Druckenmiller
Vice President
Marketing Practice Lead
Evariant
Dan Dunlop
President
Jennings
David G. Duvall
Senior Vice President, Marketing & Communications Officer
Novant Health (Charlotte, NC)
Erinne Kovi Dyer
EVP, Growth
Envera Health (Richmond, VA)
Marce Edwards
Director, Media and Digital Communications
MultiCare Health System
(Tacoma, WA)
Alex Ellsworth
Director, Growth and Physician Relationship Management
UHS Delaware (Allentown, PA)
Joel English
Managing Partner
BVK
Kelly Faley
Vice President, Digital Marketing
Sharp Healthcare (San Diego, CA)
Danny Fell
President & CEO
ndp
Celia Ferrel, MHA, APR
Director, Marketing & Public Relations
Children's Hospital & Medical Center (Omaha, NE)
Craig Fowler
Senior Vice President of Training, Recruiting
Pinnacle Health Group
(Atlanta, GA)
Jeff Freygang, FACHE
Strategic Advisor
NRC Health
Jessica Friedeman
Vice President, Solutions Engineering
Evariant
Cindy Price Gavin
Founding Executive Director
Let's Win!
Preston Gee
Vice President, Strategic Marketing
CHRISTUS Health (Irving, TX)
Michael Geiger
Corporate Director
Convenient Care
Hackensack Meridian Health (Hackensack, NJ)
Rose Glenn
Senior Vice President and Chief Experience Officer
Henry Ford Health System
(Detroit, MI)
Gayle Goodman
Executive Advisor
ExperiPro
Matt Gove
Chief Consumer Officer
Piedmont Healthcare (Atlanta, GA)
Brian Gresh
Executive Director of Multi-Channel Communications
Cleveland Clinic (Cleveland, OH)
Dave Griffith
Vice President, Analytics & Insights
Healthgrades
Paul Griffiths
CEO & Founding Partner
MedTouch
Shawn Gross
Chief Digital Strategist, Healthcare
White Rhino
Suzanne Hendery
Chief Marketing Officer & Vice President
Renown Health (Reno, NV)
Martin Hickey, MD
CEO
New Mexico Health Connections (Albuquerque, NM)
Jean Hitchcock
President
Hitchcock Marketing & Communications
Wendy Hoke
VP, Marketing and Communications
St. Vincent Charity Medical Center (Cleveland, OH)
Chris Holt
Chief Experience Officer
Holy Redeemer Health System (Huntingdon Valley, PA)
Jeff House
AVP, Marketing
Wake Forest Baptist Health (Winston-Salem, NC)
Vanessa Hughes
Digital Marketing Manager
Essentia Health (Fargo, ND)
Colin Hung
Consultant
HCLDR
Elizabeth Joint
Marketing Manager
Ochsner Health System
(New Orleans, LA)
Chaka Jordan
Vice President, Marketing/Planning
Blessing Health System (Quincy, IL)
Alina Joseph
Physician Liaison Manager
Kettering Health Network (Miamisburg, OH)
Tina Kelly
Chief Marketing Officer
Casual Astronaut
Mitzi Kent, RN, BSN
VP of Strategy & Physician Relations
LifePoint Health (Brentwood, TN)
Selima Khan
Vice President, Marketing
Memorial Healthcare System
(Hollywood, FL)
Leni Kirkman
SVP, Strategic Communications
University Hospital System
(San Antonio, TX)
Rob Klein
Founder & CEO
Klein & Partners
Carol Koenecke-Grant
Vice President, Strategic Services
Valley Health (Winchester, VA)
Robin Krueger
Director, Physician Relations
Northern Nevada Medical Center (Reno, NV)
Marisa Lavine
AVP, Public Relations and Marketing
Adventist HealthCare
(Gaithersburg, MD)
Ahava Leibtag
President
Aha Media Group
Scott Linabarger
VP, Strategic Accounts
Medicom Health
Therese Lockemy
Director, Internet Marketing and Social Engagement
Johns Hopkins Medicine
(Baltimore, MD)
James Lonquist, MD
Cardiothoracic Surgeon
Baptist Healthcare (Pensacola, FL)
Physician Coach
HealthStream Engagement Institute
Linda MacCracken
Senior Principal
Accenture
Cynthia Floyd Manley
Director of Content Strategy
Vanderbilt University Medical Center (Nashville, TN)
John Marzano
VP, Marketing & Public Affairs
Lehigh Valley Health Network (Allentown, PA)
Nick McClary
Clinical Manager
Tidelands Health (Murrells Inlet, SC)
Lisa McCluskey
Vice President, Marketing Communications
CHI Memorial Health
(Chattanooga, TN)
John McKeever
Executive Vice President
Gelb Consulting
Lori McLelland
Corporate Director, Market Development
Emory Healthcare (Atlanta, GA)
Terri McNorton
Vice President, Corporate Communications
Bon Secours Health System (Marriottsville, MD)
Jennifer Miele, MPS
Vice President, Marketing & Communications
Excela Health (Greensburg, PA)
Stephen Moegling
Partner
Franklin Street
Sean O'Brien
President & Co-Founder
Axixe
Katie Owens
VP and Practice Leader
HealthStream Engagement Institute
Nick Ragone, Esq.
SVP, Chief Marketing & Communications Officer
Ascension (St. Louis, MO)
Andrew Rainey
Executive Vice President, Strategy
Binary Fountain
Mary Reid, RN, BSN, CNOR
Senior Physician Development Consultant
Spartanburg Regional Healthcare System
(Spartanburg, SC)
Mark Samber
Director of Digital Strategy & Web Marketing
MUSC (Charleston, SC)
Sarah Sanders
Associate Chief Marketing Officer
Penn Medicine (Philadelphia, PA)
Kristi Schmidt
Vice President, Chief Marketing & Communications Officer
Essentia Health (Duluth, MN)
Elizabeth Scott
Founder & CEO
Raven New Media & Marketing
Brad Seitter
Executive Vice President
Business Development
TVB
Mike Seyfer
President & CEO
HTK Marketing Communications
Sean Slattery
Digital Strategist
Norton Healthcare (Louisville, KY)
Andrew Snyder
SVP, Marketing and Communications
Orlando Health (Orlando, FL)
Amy Stevens
Vice President of Marketing and Communications
Tidelands Health (Murrells Inlet, SC)
Rebecca Stewart
Director, Content Marketing
Hartford HealthCare
(Hartford, CT)
Emily Stieber
Social Media Strategist
Henry Ford Health System
(Detroit, MI)
Bill Swanston
Executive Creative Director & Principal
Frederick Swanston Advertising
Paul A. Szablowski
SVP, Brand Experience
Texas Health Resources
(Arlington, TX)
Cassondra Taber
Manager, Physician Relations
Children's Hospital & Medical Center (Omaha, NE)
Karen "Kay" Taylor
Vice President - Marketing, Communications & Patient Experience
Evergreen Health (Kirkland, WA)
Ara Telbelian
Director of Marketing & Brand Management
Henry Ford Health System
(Detroit, MI)
Benjamin Texter
Co-Founder
Digital Health Strategies
Marcy Traxler
Vice President, Business Development & Service Line Strategy
AMITA Health System (Elk Grove Village, IL)
Bill Wax
President & CEO
Wax Custom Communications
Amber Welch
Director, Digital Content
Ochsner Health System (New Orleans, LA)
Brian Whitman
President
Corrigan Consulting
Marilyn Wilker
Principal
MintChip Communications
Lisa Williams
Associate Director, Digital Engagement
Oregon Health & Science University (Portland, OR)
Karen Wismer
Senior Marketing Manager
Henry Ford Health System
(Detroit, MI)
Simon Yohe
Director of Digital
Orlando Health (Orlando, FL)
Cynthia Zelis, MD, MBA
VP, Clinical Integration
University Hospitals Cleveland (Shaker Heights, OH)
Pam Zippi
Vice President of Marketing
HealthTexas Provider Network (Dallas, TX)