Summit
Keynote Speakers for 2019
Solve for Happy: The Truth About Happiness
Mo Gawdat
Tuesday, May 21 | 4:00–5:15p
Mo Gawdat is an entrepreneur, former Chief Business Officer for Google X, and the author of Solve for Happy: Engineering Your Path to Joy. He is fascinated by the role that technology plays in empowering people, and over the years, started close to half of Google's operations worldwide. Mo also created an algorithm for happiness, and a repeatable well-engineered model to reach a state of uninterrupted happiness regardless of the circumstances of life. Mo's happiness model has proved highly effective, but was put to the ultimate test when he lost his son Ali to a preventable medical error during a simple surgical procedure. Solve for Happy is a mission Mo has committed to as his personal moonshot, a mission to deliver his happiness message to 10 million people around the world.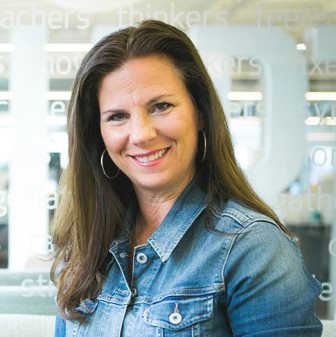 Turn Marketing Data Into A DataStory™
Nancy Duarte
Wednesday, May 22 | 8:00–9:15a
Nancy Duarte is a communication expert who has been featured in Fortune, Forbes, Fast Company, Wired, Wall Street Journal, New York Times, LA Times, and on CNN. Her firm, Duarte, Inc., is the global leader behind some of the most influential visual messages in business and culture, and has created more than a quarter of a million presentations. As a persuasion expert, Nancy cracked the code for effectively incorporating story patterns into business communications. She's written five best-selling books and four have won awards. Nancy has also won several prestigious awards for communications, entrepreneurship, and her success as a female executive. On the list of top 250 Women in Leadership, she ranks #67 and on World's Top 30 Communication Professionals for 2017, she ranks #1.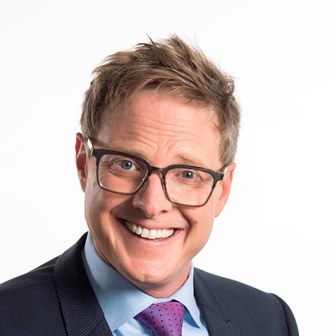 The Loyalty Loop
Andrew Davis
Thursday, May 23 | 8:00-9:15a
Recognized as one of the industry's "Jaw-Dropping Marketing Speakers," Andrew Davis is a mainstay on global marketing influencer lists. Andrew is a bestselling author and internationally acclaimed keynote speaker. Before building and selling a thriving digital marketing agency, Andrew produced for NBC's Today Show, worked for The Muppets in New York, and wrote for Charles Kuralt. He's appeared in the New York Times, Forbes, the Wall Street Journal, and on NBC and the BBC. Andrew has crafted documentary films and award-winning content for tiny start-ups and Fortune 500 brands. Wherever he goes, Andrew puts his infectious enthusiasm and magnetic speaking style to good use teaching business leaders how to grow their businesses and leave their legacy.
Concurrent Session Speakers
The 2019 agenda will also feature speakers from leading hospitals and health systems across the country. Details will be added as the agenda evolves. For an idea of what to expect, check out the speakers from the 2018 Summit.