2016 Conferences
Speakers
2016 Keynote Sessions
The 2016 Summit featured three internationally-renowned keynote speakers, and more than 100 concurrent session speakers, including innovators and thought leaders in healthcare marketing, strategy, and physician relations.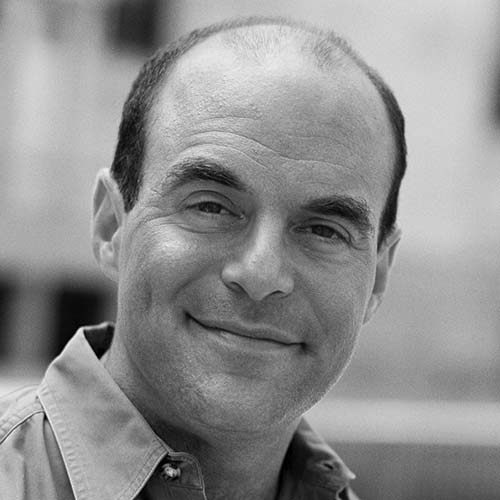 Current Events: Why Satire is the Only Reasonable Response to the Times We Live In
Sponsored by Buxton
Peter Sagal
Radio Host, Author, and Humorist
Monday, May 23
4:00 – 5:15p
As the host of National Public Radio's wildly popular "Wait Wait…Don't Tell Me!," Peter Sagal is heard by more than 5 million people every week. The show is broadcast on 700 public radio stations nationwide and via a popular podcast. Peter is also an author, humorist, and commentator on current events. With his signature wit, Peter kicks off the Summit with an unforgettable — and often irreverent — look at the Presidential campaign, the upcoming election, and more as he shows us why satire may well be the only rational response to the tenor of the times.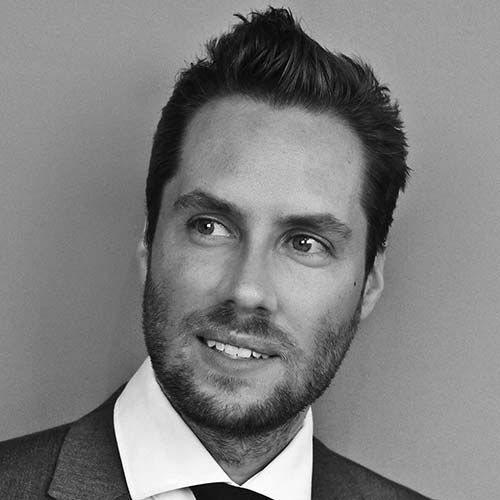 Better and Faster: The Proven Path to Unstoppable Ideas
Sponsored by Evariant
Jeremy Gutsche
Bestselling Author of Better and Faster;
CEO of Trend Hunter
Tuesday, May 24
8:00 – 9:15a
Jeremy Gutsche, MBA, CFA, is a New York Times bestselling author, an award-winning innovation expert, "one of the most sought-after keynote speakers on the planet" (The Sun) and the CEO of Trend Hunter — the world's largest, most popular trends and innovation website, with over 2 billion total page views from 100 million people. Described as "a new breed of trend spotter" by The Guardian and an "intellectual can of Red Bull" by Association Week, Jeremy has helped more than 400 brands, billionaires, and CEOs innovate, create, adapt, and succeed in the face of dramatic change.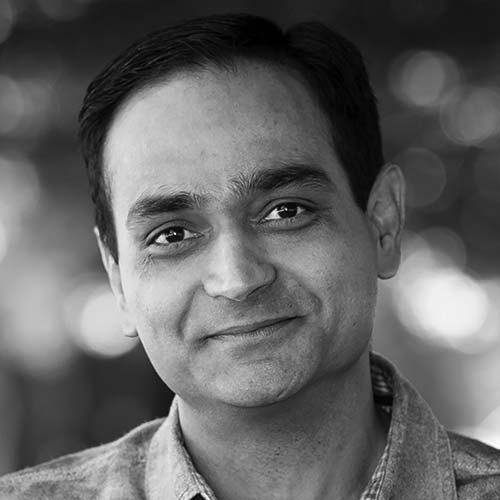 Re-Imagining Digital Marketing and Analytics
Sponsored by Healthgrades
Avinash Kaushik
Author, Digital Marketing Evangelist for Google,
Co-founder of Market Motive Inc.
Wednesday, May 25
8:00 – 9:15a
Avinash Kaushik is the author of two bestselling books, Web Analytics 2.0 and Web Analytics: An Hour A Day, and the highly-rated web analytics blog Occam's Razor. He is the Digital Marketing Evangelist for Google and the Co-Founder and Chief Education Officer for Market Motive, a source for high-quality, on-demand, online marketing education, updated daily. With boundless energy, Avinash aims to simplify the complexities of digital strategy. He'll help us explore simpler and smarter approaches for using digital to its fullest potential as well as innovative ways to measure the results.
2016 Concurrent Sessions
The Summit agenda included more than 50 concurrent sessions that combine practical "how-to" sessions with forward-thinking strategy discussions. All are taught by top healthcare marketers, strategists, physician relations executives, and innovators, who will share winning strategies for tackling today's most important marketing and physician relations challenges.
Lee Aase
Director, Center for Social Media
Mayo Clinic (Rochester, MN)
Susan Alcorn
Chief Communications Officer
Rochester Regional Health (Rochester, NY)
Tricia Anderson
Director of Business Growth
Texas Health Resources (Arlington, TX)
Tanya Andreadis
Associate Chief Marketing Officer
Penn Medicine (Philadelphia, PA)
Kim Athmann King
Founder & President
Strategy Advantage
Jill Austin
Chief Marketing Officer
Vanderbilt University Medical Center (Nashville, TN)
Julia Balfour
CEO
Julia Balfour, LLC
Ronald B. Barg, MD
Executive Director, Clinical Care Associates
Penn Medicine (Philadelphia, PA)
Kriss Barlow RN, MBA
Principal
Barlow/McCarthy
Marlana Beck
Director, Referring Provider Office
Mayo Clinic (Jacksonville, FL)
Chris Behan
President, Socius Marketing
Tricia Bell
Director of Marketing – Hospitals, Region & Entities
Penn Medicine (Philadelphia, PA)
Chris Bevolo
Executive Vice President
ReviveHealth
Rob Birgfeld
AVP and Chief Digital Marketing Officer
Inova Health System (Falls Church, VA)
Michael Blonde
Global Director, Enterprise Education
Hootsuite Media Inc.
Christine Bon
Manager, Digital Marketing and Communication
Advocate Health Care (Downers Grove, IL)
Susan Boydell
Partner
Barlow/McCarthy
Chris Boyer
Senior Vice President, Digital/Creative
ReviveHealth
Bruce Brandes
CEO & Founder
Lucro
Lori Brenner
Vice President, Physicianology
Tea Leaves Health/Everyday Health
Chris Briggs
Chief of Staff
Buxton
Leslie E. Burnside
Vice President, System Affiliations & Network Development
UNC Health Care (Raleigh-Durham, NC)
Jeffrey Campsen, MD
Assistant Professor of Surgery and Surgical Director
University of Utah Health Care (Salt Lake City, UT)
Patrick Carroll, MD
Chief Medical Officer, Healthcare Clinics
Walgreen Co.
Chris Catallo
Senior Vice President of Health System Solutions
Healthgrades
Steven Collens
CEO
MATTER
Elizabeth K. Cook, MHA, MSPH
Senior Management Associate
Carolinas HealthCare System (Charlotte, NC)
Kevin Cooper
Senior Manager, Marketing
UT Southwestern Medical Center (Dallas, TX)
Karen Corrigan
Founder & CEO
Corrigan Partners
Margaret Coughlin
Senior Vice President & Chief Marketing Officer
Boston Children's Hospital (Boston, MA)
Michael DeLaRosa
Assistant Director, Physician Relations
University of Chicago Medicine (Chicago, IL)
Daniel Derman, MD
SVP, Growth and Innovation
Northwestern Medical Group (Chicago, IL)
Anamika Desai
Director, Physician Relations
Robert Wood Johnson University Hospital (New Brunswick, NJ)
Kathy Divis
President
Greystone.Net
Glen Doss
Director, Strategy & Business Development
CentreTEK Solutions
Gary Druckenmiller
Marketing Practice Leader
Evariant
Michael Eaton
Senior Vice President
BVK Brand + Lever
Alex Ellsworth
Director, Growth & Physician Relationship Management
UHS of Delaware, Inc. (King of Prussia, PA)
Kelly Faley
VP, Web Strategies & Customer Contact Centers
Sharp HealthCare (San Diego, CA)
David Feinberg
VP, Chief Marketing Officer
New York-Presbyterian Hospital (New York, NY)
Daniel Fell
President & CEO
Neathawk Dubuque & Packett
Linda Finkel
President
AVIA
Kim Fox
SVP
Jarrard Phillips Cate & Hancock
Ally Frank
Business Development Manager, Outpatient Rehabilitation Services
Adventist HealthCare Physical Health and Rehabilitation
(Gaithersburg, MD)
Preston Gee
VP, Strategic Marketing
CHRISTUS Health (Irving, TX)
Terri Goren
Principal
Goren & Associates
Matt Gove
Chief Consumer Officer
Piedmont Healthcare (Atlanta, GA)
Rob Grant
Co-founder, EVP
Evariant
Brian Gresh
Executive Director of Multi-Channel Content
Marketing
Cleveland Clinic (Cleveland, OH)
Paul Griffiths
CEO + Founding Partner
MedTouch
Jan Guzik, NP
Product & Clinical Service Development, KP OnCall
Kaiser Permanente (San Diego, CA)
Dalal Haldeman, PhD, MBA
Senior Vice President, Marketing and Communications
Johns Hopkins Medicine (Baltimore, MD)
Diane Hammon
Vice President of Strategic Development
Moffitt Cancer Center (Tampa, FL)
Greg Harrison
Vice President, System Communications
University Hospitals (Cleveland, OH)
Sheri Hastings
Solutions Architect
Perficient
Christine Hayter
Manager, Physician Business Development and
Corporate Wellness
BayCare Health System (Clearwater, FL)
Jon Headlee
President
Ten Adams
Suzanne Hendery
VP, Marketing & Public Affairs
Baystate Health (Springfield, MA)
Martin Hickey, MD
CEO
New Mexico Health Connections (Albuquerque, NM)
Jean Hitchcock
President
Hitchcock Marketing & Consulting
Brendan Jacobson
Strategic Partnerships Manager
Google
Ross Joel
CEO & CoFounder
BroadcastMed
Vicki Jones
Sr. Physician Relations Manager
Thomas Jefferson University Hospital (Philadelphia, PA)
Mitzi Kent, RN, BSN
Senior Director, National Physician Liaison Program
LifePoint Health (Brentwood, TN)
Carol Koenecke-Grant
Vice President, Strategic Services
Valley Health (Winchester, VA)
Venkatesh Korla
Principal
Element Solutions, LLC
Pam Ladu
Assistant Vice President, Ambulatory Planning and Logistics
Cooper University Health Care (Camden, NJ)
Ahava Leibtag
President
Aha Media Group
Dana Lewis
ePatient, Creator of the Do-It-Yourself Pancreas System, Founder of the #OpenAPS Movement, and Director, MDigitalLife, W2O Group
Robyn Lewis
Director of Business Development & Physician Relations
Abington Jefferson Health (Abington, PA)
Neal Linkon
Director, Digital Engagement
Children's Hospital of Wisconsin (Milwaukee, WI)
Linda MacCracken
Senior Principal
Accenture
Marie Mahoney
Sr. Director, Web and Marketing Communications
Rush University Medical Center (Chicago, IL)
David Mangan
Executive Director, Marketing
Indiana University Health (Indianapolis, IN)
Phyllis Marino
VP of Integrated Marketing
University Hospitals (Cleveland, OH)
David Marlowe
Principal
Strategic Marketing Concepts
Carol S. Marshall
Executive Director, Referral Marketing, Customer
Insights & Analytics
University of Chicago Medicine (Chicago, IL)
Lori Marshall
Interim Sales Leader
CHRISTUS Health (Irving, TX)
John Marzano
VP, Marketing & Public Affairs
Lehigh Valley Health Network (Allentown, PA)
Paul Matsen
Chief Marketing & Communications Officer
Cleveland Clinic (Cleveland, OH)
Christi McCarren
SVP, Retail Health and Community-Based Care, MultiCare Health System (Tacoma, WA)
Jay McCutcheon
President
McCutcheon and Co.
Ann Mond Johnson
CEO
Zest Health
Jim Munz
Regional Director, Medical Staff Development
Advocate Health Care
Marie Noeth
Manager, Physician Onboarding
OSF Healthcare (Peoria, IL)
Rich Phillips
Chief Technology Officer
Tampa General Hospital (Tampa, FL)
Jordan Pisarcik
VP, Business Development
DocASAP
Aimee Quirk
CEO, innovationOchsner (iO)
Ochsner Health System (New Orleans, LA)
Edward M. Rafalski, PhD, MPH, FACHE
Chief Strategy and Marketing Officer
BayCare Health System (Clearwater, FL)
Kaveh Safavi, MD, JD
Global Managing Director, Health Industry
Accenture
Sarah Sanders
Associate Chief Marketing Officer
Penn Medicine (Philadelphia, PA)
Christine Sasser-Perry
Lead Client Strategist of Physicianology
Tea Leaves Health
Suzanne Sawyer
Vice President, Portfolio Marketing
IBM Watson Health
Stewart Schaffer
Managing Partner
CSuite Solutions
Daniel Small
Director of Digital Strategy
Hartford HealthCare (Hartford, CT)
Dana Smelser
Director of Marketing & Business Development
CHRISTUS Health (Irving, TX)
Holly Smith
Director, Strategic Planning and Marketing
St. Mary's Health (Evansville, IN)
Robin Snow
Principal
Aefinity Interactive, LLC
Kathy Spencer
System Director, Physician Relations
OhioHealth (Columbus, OH)
Burl Stamp
President/Founder
Stamp & Chase, Inc.
Don Stanziano
Corporate VP, Marketing Communications
Scripps Health (San Diego, CA)
Lisa Stockmon
Chief Marketing & Communications Officer
City of Hope National Medical Center (Duarte, CA)
Julia Strange
VP, Community Benefit
Tucson Medical Center (Tucson, AZ)
Alex Sydnor
Vice President External Affairs
Beebe Healthcare (Lewes, DE)
Ara Telbelian
Director, Marketing & Brand Management
Henry Ford Health System (Detroit, MI)
Marcy Traxler
VP, Business Development and Service Line Strategy
AMITA Health System (Elk Grove Village, IL)
Mitch Turpen
Senior Director, Websites Portfolio
Providence Health and Services (Portland, OR)