2017 Healthcare Marketing Physician Strategies Summit
Sponsors
Thank you to the 2017 Summit Sponsors!
Download the 2018 Prospectus for information on opportunities for increasing your company's visibility at the 2018 Summit, including sponsorship packages and a la carte sponsor options.
Diamond Sponsors

Evariant provides the leading healthcare CRM solution suite designed to help health systems transform the healthcare experience. Built in partnership with Salesforce®, our solutions foster richer consumer/patient engagement and tighter physician alignment. Powered by industry-leading data and analytics, Evariant enables health systems to effectively communicate care options that increase revenue and market share, while optimizing network utilization.

Tea Leaves Health is focused on delivering business intelligence solutions for the healthcare industry. With enterprise software empowered by data, and decades of experience in healthcare business development and marketing, our team has unrivaled expertise in helping health systems prioritize efforts to maximize profits and experience service-line and strategic growth.
Platinum Sponsor
Healthgrades helps hospitals connect with, convert and engage individuals in better health. Choosing the right doctor, connecting with your system, and managing care between office visits are powered by the Healthgrades marketplace and marketing platform to amplify your brand, driving growth and loyalty.
Gold Sponsor

As an engagement services partner, Envera Health is committed to making every interaction count. Improving clinical & financial performance. Advancing consumer-driven care. Making healthcare better. Together with our provider partners, we create an ecosystem of connectivity to support today's consumer demands and build relationships that last.
Silver Sponsors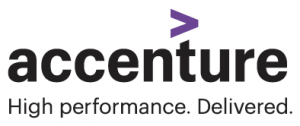 Accenture insight driven health is the foundation of more effective, efficient and affordable healthcare. Leading healthcare organizations choose Accenture for a wide range of health services that help them use knowledge in new ways. Our professionals combine experience, insights and technologies to deliver the power of insight driven health.

Bendigo was focused on the business of sports, but was challenged to re-brand and lead marketing for a major healthcare system in 2011.  Now we are dedicated to bringing these worlds together.  We support Healthcare execs navigating the complex world of sports – including strategy, evaluation, negotiation, activation, media, research and facilities rights.

Marketware is the leading provider of outcomes in physician referral development, market insight, and patient acquisition strategies for healthcare facilities across the United States. Marketware's premier Growth Suite is designed to empower business development, marketing and physician relations teams to grow, retain, and discover new volume opportunities across service lines.


QuintilesIMS is a leading global healthcare provider of integrated information and technology-enabled services. QI helps clients across healthcare improve their clinical, scientific and commercial results. With approximately 50,000 employees conducting operations in more than 100 countries, we offer solutions to help clients maximize innovation and drive healthcare forward.  To learn more, visit www.QuintilesIMS.com.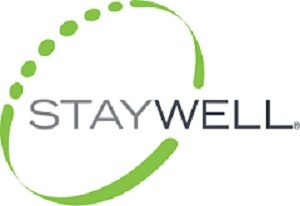 For more than 40 years, health care providers have turned to Krames, a product of StayWell, for accurate, accessible and effective patient education and acquisition content. Our portfolio of solutions educates consumers and help organizations drive patients to profitable product lines.
Yext for Healthcare is purpose-built to solve the unique needs healthcare providers face. The Healthcare Knowledge Engine includes enhancements to Yext's award-winning platform that will help health systems of all sizes solve their office, facility, and physician digital knowledge challenges, and ultimately attract new patients in the moments that matter most. www.yext.com/healthcare
.
Other Sponsors

Coffey Communications is a national leader in content, print, web, mobile and healthcare marketing for hospitals and health plans. Trusted quality, proven expertise and superior service have defined our work since 1983. Coffey's custom solutions help healthcare organizations engage their patients and members with credible healthcare information.

The team at Corrigan Consulting works with healthcare leaders to develop strategic, evidence-based marketing, business development and consumer engagement strategies to drive growth, strengthen competitive performance and improve business outcomes.

Franklin Street is a health care branding and digital marketing consultancy. We build patient-centered brands®. In our 30-year history, we have built the brands of hundreds of health care providers around the country, leading our clients to preferred brand status and market share dominance.

Julia Balfour, LLC prides ourselves on being able to solve ALL your design, development and marketing needs. Big or small. Traditional or way outside the box.

A trusted healthcare industry expert since 1995, LionShare offers CRM/PRM, marketing automation and ROI analytics designed to enhance outcomes, both within marketing and enterprise-wide. Building brand preference, utilization and loyalty, LionShare's insight-driven strategies guarantee continual messaging streams, targeted to the right audiences at the right time, via the preferred channel.

Prairie Dog|TCG is proud to sponsor scholarships for the Healthcare Marketing & Physician Strategies Summit. After more than 160 healthcare clients and 21 years of experience, we are constantly searching for new approaches and thinking. We offer a full complement of marketing services and welcome the chance to talk with healthcare marketers from large regional systems to small rural hospitals.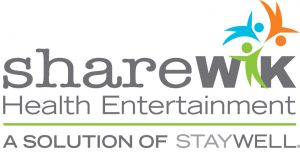 A subsidiary of StayWell, ShareWIK produces and syndicates a new category of content in the health care marketplace: Health Entertainment. Our specialty? Video. Our video collections and custom video creation help you meet patients where they are, literally—whether they're at home, work, or waiting in line for coffee.

Valassis is a leader in intelligent media delivery, helping healthcare organizations connect with their patients and consumers shopping for health services. By integrating online and offline data combined with powerful insights, Valassis precisely targets its clients' most valued consumers, offering custom marketing solutions.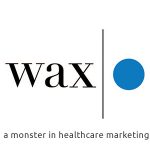 Wax Custom Communications is the #1 award-winning healthcare marketing agency at the Healthcare Advertising Awards (2015+2016).  Wax uses its expertise in traditional, digital and social advertising, as well as web development, to deliver robust multichannel strategies that drive engagement and brand loyalty.
WebMD is the leading provider of health information services and tools, serving consumers, physicians, healthcare professionals, employers and health plans.  The company's industry-leading websites, mobile apps, publications and technology platforms provide an award-winning combination of content, community and connectivity that empower decision-making and motivate positive action.
Interested in Becoming a Sponsor?