Summit
2020 Virtual Summit Keynote Speakers
The time is NOW to examine strategies for developing customer connections in the new virtual world. What we say, and how we say it, has long-lasting implications. How we communicate internally (within the organization) as well as externally (to the community, physicians, employers, and others) defines us. To guide you in this new world, we've brought together today's most engaging marketing and communications Keynote Speakers. Learn from the best!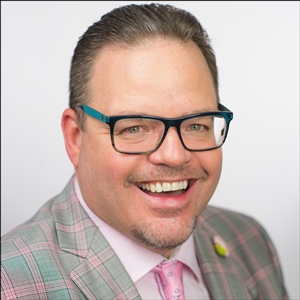 Does Your Customer Experience Create Conversation?
Jay Baer
The best way to grow ANY business is for your customers to grow it for you. But that only occurs if you deliver a customer experience that creates conversations. In this hilarious and interactive keynote, Jay Baer, a 7th generation entrepreneur and the author of six bestselling books, shows how to create a unique story that will turn your customers—including patients, families, employees, and physicians—into your most effective marketing advantage. Jay is the President of Convince & Convert and a recent inductee into the Professional Speaking Hall of Fame. He's sure to have you thinking in new ways about the intersection of customer experience, marketing, and operations, especially in today's "virtual" world!
Content, Storytelling, and Marketing for a Reimagined Future
Ann Handley
Practical. Actionable. Inspirational. Real. Hilarious. That's how audiences describe Ann Handley's marketing keynotes. Ann is a writer, digital marketing pioneer, and Wall Street Journal bestselling author who will inspire and empower you to create marketing that your customers will love, igniting real results for your organization and establishing much-needed connections with internal and external audiences. Through entertaining storytelling and a rare ability to make the complex simple and fun, Ann will help us rethink the way we communicate and market our organizations.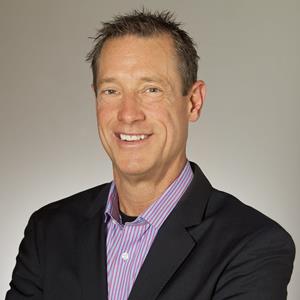 Turning Fans into Customers & Customers into Fans
David Meerman Scott
Fandom isn't just for actors, athletes, musicians, and authors anymore. It can be rocket fuel for any business or nonprofit that chooses to focus on inspiring and nurturing true fans. In this inspiring keynote, David Meerman Scott shares how organizations that are human-centered instead of data-obsessed attract radical devotion around products, services, and ideas as diverse as campgrounds, business-to-business software, batteries, and restaurants. Learn how and why people become passionate about the things they love—and how any organization can harness for itself the most energetic customer force in the world: die-hard fans. David is an acclaimed marketing strategist and bestselling author of 10 books, including three international bestsellers.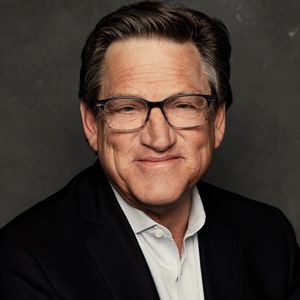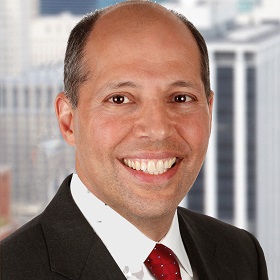 Healthcare Consumerism: A Conversation
Paul Keckley and
Kaveh Safavi, MD JD
Sponsored by Monigle
We're now firmly entrenched in the consumer age—even in healthcare. How are consumer expectations driving change; what can we expect in the future; and how do we, as healthcare providers, navigate this quickly changing landscape to build better, more compelling brands and experiences? Join Paul Keckley, one of the nation's leading healthcare research and policy experts, and Kaveh Safavi, senior managing director of global healthcare at Accenture and respected technology and trends expert, for a special conversation that will enlighten, engage, and empower you for the future. Justin Wartell, brand experience expert and managing principal at Monigle, will moderate.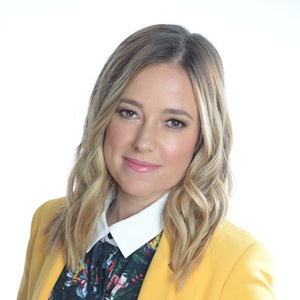 Meet the Engaged Consumer
Amber Mac
Advances in digital technology, the growth of social and retail platforms, and now COVID, have dramatically changed the way consumers think, buy, engage, and connect. What does it mean for healthcare, as well as your organization? Join Amber Mac to learn how to rethink your  communication and marketing strategy to reach today's increasingly engaged and connected consumers. Amber is a writer, podcaster,  entrepreneur, and digital maverick whose understanding of disruptive technologies helps companies anticipate lightning-quick changes. From artificial intelligence, to social media, to Amazon-era retail, Amber will share how new tools can give you a winning edge in the new economy!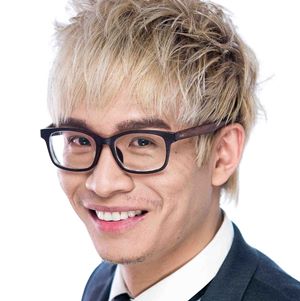 Mastering the Leader's Instrument
Vinh Giang
There are common threads between the worlds
of business and magic. Timing. Practice. Skills. Connection.
Persuasion. Perspective. Influence. By weaving those threads
into messages that transform the audience, Vinh Giang helps
professionals master the art of performance-enhanced
communication. Vinh, a magician, entrepreneur, and top international keynote speaker, has spent the last 10 years learning and mastering the art of communication. In this Master Class, he shares how you can do the same.
The Virtual Summit Agenda also includes dozens of leading healthcare marketing, communications, and physician relations executives in concurrent case study sessions, workshops, and panel discussions.