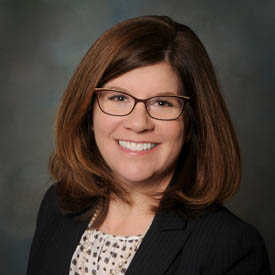 Beth Toal
VP, Communications & Marketing
St. Luke's Health System (Boise, ID)
Beth Toal is Vice President, Communications and Marketing for Idaho-based St. Luke's Health System.
Beth joined St. Luke's in 1999 and has held progressive positions during her time with the organization. In her current role, she oversees strategic communications functions including community engagement, marketing, content, digital platforms and public relations including issues management and crisis response activities. Prior to joining St. Luke's, she worked for Healthwise, Incorporated, a health information publishing company based in Boise, Idaho.
Beth holds a B.A. in Communication from Boise State University and a master's degree in organizational leadership from Gonzaga University.