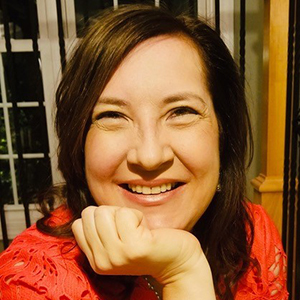 Chris Holt
Chief Experience Officer, Spark! Transformation Center
Holy Redeemer Health System (Philadephia, PA)
Christine Holt provides leadership to the experience design initiatives at Holy Redeemer Health System, including direction/oversight for the marketing, recruitment, employee university, and construction and design functions. Her main responsibility is to help people connect to the brand through the delivery of distinct experiences that embody its promise. During her 12-year tenure, she has led more than 50 initiatives to dreamscape and reimagine its people, process and place into big "E"xperiences.
Previous to the CXO role, she was the VP, Marketing and Public Affairs for the system. Prior to Holy Redeemer, she served as a Marketing Director for Nazareth Hospital and The Rothman Institute. She began her healthcare career as a long-term care administrator. Chris received her Bachelor of Science degree in marketing and finance from Saint Joseph's University and her MBA in healthcare administration and MS in healthcare finance from Temple University. 
As a life coach, Chris is most passionate about helping others find their own path. Her company Roots to Fruit helps families identify their unique purpose and ways to contribute to the community. She lives in Peace Valley with her husband, mother, two children and two retrievers.