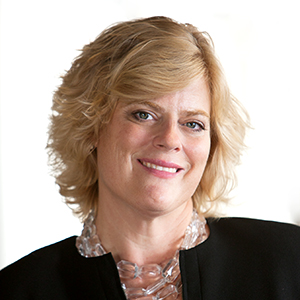 Donna Teach
Chief Marketing & Communications Officer
Nationwide Children's Hospital (Columbus, OH)
Donna Teach is Chief Marketing and Communications Officer for Nationwide Children's Hospital in Columbus, Ohio. With more than 1.5 million patient visits annually, Nationwide Children's is America's second largest pediatric hospital and research institute and has been consistently recognized by US News and World Report on their honor roll list of America's Top 10 Children's Hospitals.
Donna's current role includes oversight of all marketing, communication and digital functions. Nationwide Children's 60-member Marketing and PR team supports all aspects of the institution and includes brand strategy, consumer, donor and referral source marketing, call center, market research, web, social media and interactive marketing, media relations and corporate communications.
Donna is a two-time alumnus from The Ohio State University with degrees in Medical Communication and Allied Health Administration. She served two terms on the board for SHSMD, the American Hospital Association's Society for Healthcare Strategy and Market Development and is Chair Emeritus for Goodwill of Columbus.