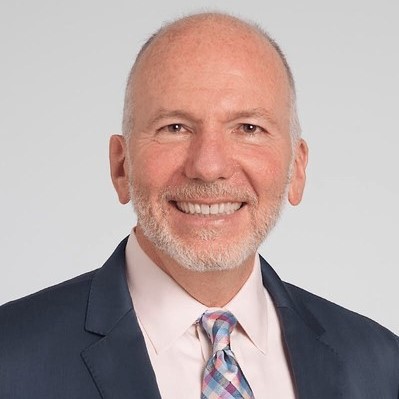 Ed Marx
CEO
Divurgent
Edward Marx serves as Chief Executive Officer of Divurgent. Divurgent is a solutions provider focused on what matters most to our client partners. Divurgent disrupts the typical value equation by using data-infused, flexible, and scalable solutions that demonstrate and quantify value for our partners. Edward is active on Boards, writing books and speaks globally.
Edward was Chief Digital Officer for Tech Mahindra Health and Life Sciences, a $6B digital transformation company. As CDO, he oversaw digital strategy and execution for providers, payors, life sciences and bio-tech.
Edward was the global Chief Information Officer at Cleveland Clinic. His responsibilities included virtual care, digital solutions and information technology. Prior to joining Cleveland Clinic, Edward served as CIO for The Advisory Board/NYC Health & Hospitals, Texas Health Resources and University Hospitals. Concurrent with his healthcare career, he served 15 years in the Army Reserve as a combat medic and combat engineer officer.
Edward is a Fellow of the College of Healthcare Information Management Executives and Healthcare Information and Management Systems Society. He has won numerous awards, including HIMSS/CHIME 2013 CIO of the Year, and has been recognized by CIO and Computer World as one of the "Top 100 Leaders." Becker's named Marx as the 2015 "Top Healthcare IT Executive" and the 2016 "17 Most Influential People in Healthcare."
Edward is the author of 5 books including the 2019 healthcare bestseller "Voices of Innovation" and the 2020 bestseller "Healthcare Digital Transformation; How Consumerism, Technology and Pandemic are Accelerating the Future". Ed is currently writing a book for the Mayo Clinic on "Patient Experience".
Edward received his Bachelor of Science in psychology and a Master of Science in design, merchandising, and consumer sciences from Colorado State University.
Edward is married to Simran and they have five children and four grandchildren. Simran holds a doctor of nursing practice (DNP). Both wellness fanatics, they love to exercise together and hike throughout the world. They co-wrote a book on marriage to be released in 2023. Edward is a 9+ year member of TeamUSA Triathlon and represents his country at championship events around the world.