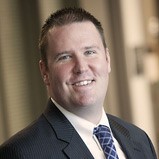 Jason Lansdale
Supervisor, Provider Value Networks
University Hospitals (Cleveland, OH)
Jason Lansdale has a strong background in physician relations, hospital and service line business development & marketing. He has served in a variety of roles and industries over his 20 year career from wireless, high tech manufacturing, biotech to healthcare.
Jason joined University Hospitals (UH) Cleveland in 2013 as a physician liaison and has grown into various leadership roles and currently is the Supervisor for their Provider Value Network within the UH Population Health team.
Jason is a graduate of Wright State University, in Dayton, Ohio. He is active in his community and is also the principal of Offside Marketing, a niche soccer sports marketing firm. He is an avid sports fan and resides in Cleveland, Ohio.