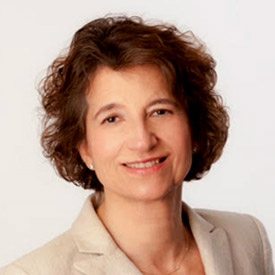 Linda MacCracken
Senior Principal
Accenture
Linda is an executive engagement leader in customer engagement, digital health and innovation practice for Accenture's health business.
Linda works with health providers, payers, and technology companies as they design strategies, build capabilities and deploy analytical and digitally-enabled models to support their objectives. She has worked in and with healthcare providers and payers focused on helping design and implement service lines, products and capabilities to expand the physician and payer network, reduce expense and grow targeted volume. Linda began to take note of the way the analytic insights powering solutions to reach and engage people through omnichannel at the intersection of human and digital channels. She continues to see this as an opportunity to help health clients make consumer experiences more simple, intuitive and personal using enriched human interactions.
Linda is a graduate of Boston University's Health Care Management Program, with Bachelor of Arts degrees in Psychology and Political Science from Macalester College in St. Paul, Minnesota. Linda also holds a faculty position at Harvard University, teaching marketing strategy to physician executives.