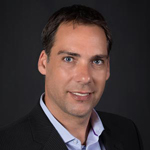 Maarten Lobker
National Director, Brand Strategy & Management
Kaiser Permanente (Burbank, CA)
Maarten is a seasoned brand marketing leader with nearly two decades of experience across a variety of industries. His core expertise is to help organizations differentiate and integrate their brand presence across all experience touch points.
Born and educated in The Netherlands, he speaks four languages (Dutch, English, German and Spanish) and worked internationally, giving him a broader- and somewhat unique perspective as a marketing professional in our increasingly multicultural society.
Maarten lives with his wife Anna and 14-year old son Daniel in Santa Clarita, CA.  He enjoys travel and outdoor adventure.