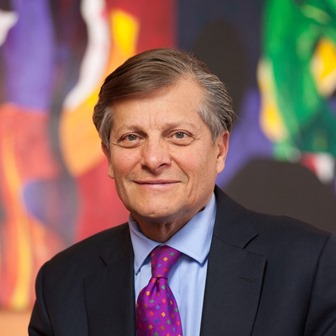 Michael Roizen, MD
Chief Wellness Officer
Cleveland Clinic (Cleveland, OH)
Dr. Roizen is Cleveland Clinic's Chief Wellness Officer and served as first Chair of its Wellness Institute. The Institute's programs have helped Clinic employees lose and keep off more than 0.5 pounds per year per person; reduce smokers from 15.4 to 5.2%; decrease healthcare costs for four years in a row now, and developed StressFreeNow & other programs that The Institute's Enterprise shares with 40 corporations. The clinic has saved over 665 million dollars (and its 101,000 employees and dependents many millions in reduced premiums) since the program started in 2008. He sees patients in Cleveland Clinic's Wellness Institute in the Premier Program (of Executive Health—the Premier Program serves more women than men).
Dr. Roizen founded 12 companies, including RealAge; co-invented a drug approved by the FDA; and published a series of highly popular bestsellers, including four #1 New York Times bestsellers: translated into 44 languages and ranked #1 in five countries, and displaced Harry Potter for 122 days as #1 on Amazon. Dr. Roizen has nine overall NY Times Bestsellers and has given over 1,400 talks to lay and medical groups.
Dr. Roizen is also Chief Medical Consultant for The Dr. Oz Show and hosts a weekly podcast on what the latest medical science means to you. He and Dr. Oz write a daily column syndicated to 134 newspapers.