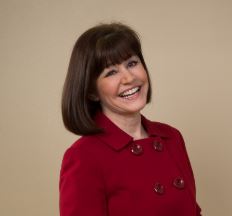 Susan Dubuque
Principal
ndp (Richmond, VA)
Susan Dubuque is a principal and co-founder of ndp, a marketing and advertising firm based in Richmond, Virginia, and an adjunct instructor at Virginia Commonwealth University in the School of Healthcare Administration. Previously, she was the director of public relations and marketing for Mary Immaculate Hospital in Newport News, Virginia.
A nationally recognized speaker, Susan has published more than 100 articles on healthcare marketing, and has assisted more than 200 hospitals and healthcare organizations with marketing and branding initiatives.
Author of A Parent's Survival Guide to Childhood Depression and Kid Power Tactics for Dealing with Depression, Susan launched a national campaign to increase public awareness of childhood depression.
Susan has a Bachelor of Arts in Psychology from East Stroudsburg University and Master of Education in Counseling from Lehigh University. With a combination of skills in counseling/psychology and marketing, Susan is now focused on behavioral change in support of population health initiatives.