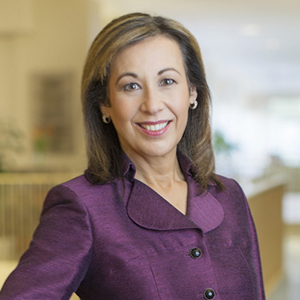 Suzanne Hendery, APR
Chief Marketing & Customer Experience Officer
Renown Health (Reno, NV)
Suzanne Hendery, APR, is the Chief Marketing Officer and Customer Experience Officer at Renown Health in Reno, Nevada.
At Renown, she collaborates with her CEO and team members to advance the strategy and mission of the organization by growing reputation, engagement, loyalty and volumes.
Suzanne earned her MA from the University of Connecticut. She is a guest lecturer at Harvard University's Masters in Management program and serves as a board member for the American Hospital Association's Society for Healthcare Strategy and Market Development (SHSMD).