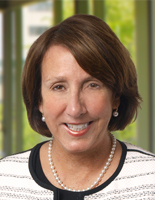 Tracey Klein, JD
Shareholder
Polsinelli (Chicago, IL)
Tracey L. Klein counsels and provides legal advice and strategic counsel to a continuum of health care providers, including integrated health care delivery systems, hospitals and health systems, physician groups, individual health care professionals and tax-exempt organizations. She leverages more than 30 years of experience in regional and national transactions involving health care providers and health insurance companies, which include:
Formation of joint operating entities
Hospital affiliations and mergers
Formation of physician group practices
Formation and reorganization of provider-based health insurance companies
Physician group practice and alignment strategies
Establishment of international clinics and telemedicine arrangements
Establishment of small format hospitals and alternative care models
Advice on establishment of patience centered medical homes
Development of co-management arrangements
Tracey has substantial experience advising boards on matters involving board structure, fiduciary duties and effective oversight. She attended the Kellogg School of Management Program on "Strategies for Improving Directors' Effectiveness" and continues to draw from her experience when counseling health system board of directors. Tracey also conducts educational sessions regarding audit and governance committees, approaches to hospital governance that further quality care, best governance practices and the role of the compensation.