2018 Healthcare Marketing Physician Strategies Summit
2018 Sponsors
Thank you to the following companies for sponsoring the 2018 Healthcare Marketing & Physician Strategies Summit
Diamond Sponsors

Evariant, healthcare's only Patients for Life Platform™, enables providers to optimize growth through smarter patient acquisition and retention. Our customers achieve indisputable value through high-value service line growth, improving provider network utilization and planning, and extending patient lifetime value. For more information, visit evariant.com.
Healthgrades empowers meaningful connections between people and healthcare providers. At www.healthgrades.com, we help millions of consumers to find and schedule appointments with their provider of choice. With our scheduling solutions and advanced analytics applications, we help more than 500 hospitals cultivate consumer relationships, improve access, and build patient loyalty.
IQVIA (NYSE:IQV) is a leading global provider of information, innovative technology solutions and contract research services dedicated to using analytics and science to help healthcare stakeholders find better solutions for their patients. Formed through the merger of IMS Health and Quintiles, IQVIA has approximately 55,000 employees worldwide. Learn more at iqvia.com.
Gold Sponsors

As an engagement services partner, Envera Health is committed to advancing consumer-driven care and making healthcare better. Through our advanced engagement (call) center and unique CRM-enabled full consumer view, we unify the front door for health systems – extending across marketing, access and care coordination, to deliver a one-touch consumer experience and create customers for life.

Tea Leaves Health is focused on delivering business intelligence solutions for the healthcare industry. With enterprise software empowered by data, and decades of experience in healthcare business development and marketing, our team has unrivaled expertise in helping health systems prioritize efforts to maximize profits and experience service-line and strategic growth.
Silver Sponsors
Bendigo had been focused on the business of sports, but was challenge to re-brand and lead marketing for a major healthcare system in 2011. Now dedicated to bringing these worlds together, Bendigo supports healthcare executives navigating the complex world of sports – including strategy, evaluation, negotiation, activation, media, research and facilities rights.

Bluespire(BSI) has been focused on the healthcare marketing industry since 1983. With 30+ years of experience, Bluespire supports more than 300 healthcare brands across the globe, including some of the largest (and smallest) hospitals, health systems and health insurance companies in the United States. We have helped transform a number of health systems' engagement strategies through the thoughtful application of strategy, user experience, design, technology and content.

Chatmeter, a Local Brand Management platform, helps health systems measure and improve their marketing effectiveness by managing reviews and visibility on sites like Google, HealthGrades, Facebook, Yelp, and others to acquire and retain patients. Our service is built for health systems to measure and improve patient experiences, reputation, and visibility.

Hailey Sault works with health care brands, innovative startups and cause-driven organizations in pursuit of the greater good. No matter how audacious your vision, no matter how big your goals, we'll get you there. That's why we say, "Welcome to the pursuit." Learn more at www.haileysault.com.

A trusted healthcare industry expert since 1995, LionShare offers CRM/PRM, marketing automation and ROI analytics designed to enhance outcomes, both within marketing and enterprise-wide. Building brand preference, utilization and loyalty, LionShare's insight- driven strategies guarantee continual messaging streams, targeted to the right audiences at the right time, via the preferred channel.
Marketware's relationship management and analytics technology strengthens your competitive advantage and generates new growth opportunities. With years of proven experience, Marketware is trusted by health systems across the United States looking to target, track and trend their market share. Visit marketware.com to learn more.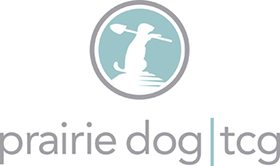 Prairie Dog|TCG applies marketing disciplines to healthcare, uncovering opportunities and emotions typically unrecognized. Since 1996 we have partnered with 170+ hospitals and health systems. We have a passion for healthcare marketing. It's what we do. And we love it. It takes us to new places, offers new challenges and introduces us to new friends. www.pdog.com
Yext for Healthcare is purpose-built to solve the unique needs healthcare providers face. The Healthcare Knowledge Engine includes enhancements to Yext's award-winning platform that will help health systems of all sizes manage all the knowledge consumers seek about their offices, facilities, and physicians, and ultimately attract new patients in the moments that matter most.
Supporting Sponsors

The team at Corrigan Consulting works with healthcare leaders to develop strategic, evidence-based marketing, business development and consumer engagement strategies to drive growth, strengthen competitive performance and improve business outcomes.

Digital Health Strategies is a premier digital health agency specifically designed to support the needs of healthcare providers, including both large integrated health systems and regional providers. We provide full-service digital capabilities to support employee and physician engagement, patient engagement, and foundation digital fundraising.

Franklin Street is a health care branding and marketing consultancy. We build patient-centered brands®. In our 30-year history, we have built the brands of hundreds of health care providers around the country, leading our clients to preferred brand status and market share dominance.

Julia Balfour, LLC prides ourselves on being able to solve ALL your design, development and marketing needs. Big or small. Traditional or way outside the box.

Maricich Health is a branding, advertising and marketing communications agency specializing in the integrated healthcare ecosystem. We deliver brand strategy, creative and marketing solutions to increase market share for hospitals and health systems, payers, medical groups, device manufacturers, and other companies with a medical focus.

Move from brand engagement to brand activation! As a strategic partner to hospitals and health systems around the country, Relevate Health Group provides marketing communications that truly activate key decision makers—women and physicians—leading to patient conversion and loyalty, measurable service line growth, and proven ROI.

Strata Company provides marketing, communications and technology solutions that help hospitals and healthcare systems grow their patient base and increase marketing effectiveness. Our data-driven marketing programs accelerate patient acquisition and deliver immediate revenue for service lines. MarCom On Demand, a cloud-based marketing resource management solution, provides stakeholders with immediate access to brand assets while central marketing maintains control over quality, content, and costs.
Valassis helps thousands of local and national brands tap the potential of industry-leading data through intelligent media delivery – understanding, engaging and inspiring millions of consumers to action with smarter cross-channel campaigns.
Interested in Sponsoring the Summit?
Details will be available soon! Or, contact us for more information.