Summit
HMPS23 Sponsors
Thank you to the following Sponsors for their support of the 28th Annual Healthcare Marketing & Physician Strategies Summit!
Diamond Sponsor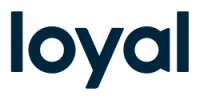 Loyal is an end-to-end digital and AI-powered solution spanning the entirety of the patient journey. Guiding patients through every step of their omni-channel healthcare experience, we are the preferred solution among leading health systems. Advancing quality health is at the heart of everything Loyal does.
Platinum Sponsors

Actium Health is the CRM intelligence and patient activation engine that unleashes the untapped value of health systems' accumulated patient data, using sophisticated predictive analytics to generate prioritized next best actions and enable proactive, ongoing dialogue with every individual healthcare consumer.

Marketware's Physician Strategy Suite includes 4 web-based platforms designed to strengthen the competitive advantage for healthcare teams working in physician relations, analytics, recruitment and onboarding.

Modea is a healthcare digital consultancy focused on improving the patient experience by helping organizations establish and nurture strong relationships with their customers. We specialize in designing and building digital consumer experiences and providing digital transformation consulting for healthcare organizations.
NRC Health is committed to achieving Human Understanding and bringing healthcare organizations closer to their customers. Helping its partners design experiences that exceed expectations, inspire loyalty, and improve well-being, NRC Health is enabling organizations to understand what matters most to each person they serve.
Gold Sponsors

LionShare's exclusive platform ignites CRM efforts to create sophisticated, automated marketing and relevant conversations, resulting in quantifiable ROI, marketing objectives met, and your efforts proven. As your partner, we create measurable, data-driven marketing efforts with unmatched support and unmistakable smarts.

Reputation is changing the way healthcare organizations gather and act on patient feedback to drive decision making and enhance Consumer Experience programs. Reputation's interaction-to-action platform translates solicited and unsolicited feedback data into prescriptive insights that healthcare leaders use to learn from and improve operations.
Interested in Sponsoring in 2023?