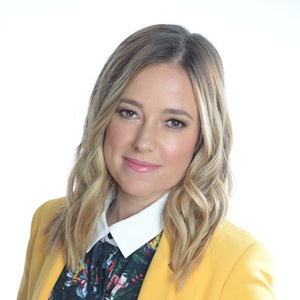 Amber Mac
Relentless Adaptation & Digital Innovation Speaker
Co-Host of The AI Effect
Amber Mac is a writer, podcaster, entrepreneur, and digital maverick whose understanding of disruptive technologies helps companies anticipate lightning-quick changes as they come—from Artificial Intelligence, to social media, to Amazon-era retail.
Amber started her career in San Francisco and Boston during the dot-com boom in the late 1990s. What others thought was a trend, she recognized as an explosion. As a strategist for Razorfish and Director of Marketing for an e-procurement software company, she spent four years in the technology start-up trenches. Amber eventually left the start-up world to join Microsoft to build one of the first female-focused lifestyle portals. Then, she launched her own digital media agency. Her client list has grown to include Microsoft, Intel, Shopify, Ford, Nintendo, GE, Fast Company, PayPal, Scotiabank, and many more leading organizations.
Amber is the co-host of Marketing Disrupted, a new series exploring how CMOs adapt to new challenges in an age of digital disruption. She also co-hosted the top-rated (and award-winning) podcast, The AI Effect, for two seasons. With her co-host, Jodie Wallis of Accenture, Amber interviewed guests like Canadian Prime Minister Justin Trudeau, Joelle Pineau of the Facebook AI Research Lab, and Toronto Mayor John Tory about the challenges and benefits of AI adoption in Canada.
Amber is the author of the national bestseller Power Friending and Outsmarting Your Kids Online. She has delivered keynotes at more than 300 events around the world and is a regular business host and expert for Fast Company, Shopify, CNN, Bloomberg TV, CBS, BNN, The Marilyn Denis Show, and SiriusXM Radio.