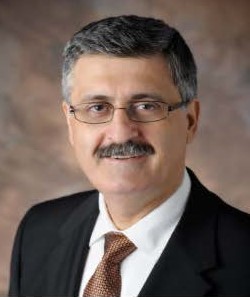 C. Josef Ghosn, EdD, FACHE
Corporate VP, Strategic Planning
AdventHealth (Altamonte Springs, FL)
Josef Ghosn is the Vice President for Strategic Planning for AdventHealth Corporate. Ghosn started his career in Health Care with Florida Hospital in 2000. From 1989 to 2000, he was a Professor of Business and Education at Atlantic Union College and Southern Adventist University.
Ghosn received his Bachelor of Arts in Business Administration from Middle East College, his Master of Business Administration in Healthcare Administration from Andrews University, and his Doctorate of Education in Leadership from the University of Massachusetts Lowell.
Dr. Ghosn is a fellow of the American College of Healthcare Executives. He is a member of the Board of Directors at AdventHealth DeLand, and a member of the Board and the Finance Committee at Forest Lake Seventh-Day Adventist Church.