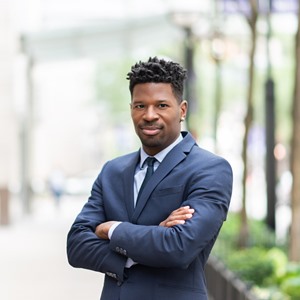 James Sims III
Manager, Social Media
Northwestern Medicine (Chicago, IL)
James Sims III brings 10 years of marketing communications experience to Northwestern Medicine, where he joined in 2017, and is responsible for the evolution of the social media program. He has been a digital/communications leader on both the agency and client side, working in varied industries, including CPG (McDonald's and Toyota USA), hospitality, fashion, nonprofit, entertainment/music, tech, and healthcare.
James was most recently Senior Communications Manager at IDP Foundation, Inc.-a non-profit foundation dedicated to stimulating socioeconomic growth and development in sub-Saharan Africa.
James received his Bachelor's degree in Italian, Literature and Language from the University of Michigan and holds a Bachelor's degree in Fashion Marketing and Management from the Illinois Institute of Art – Chicago.