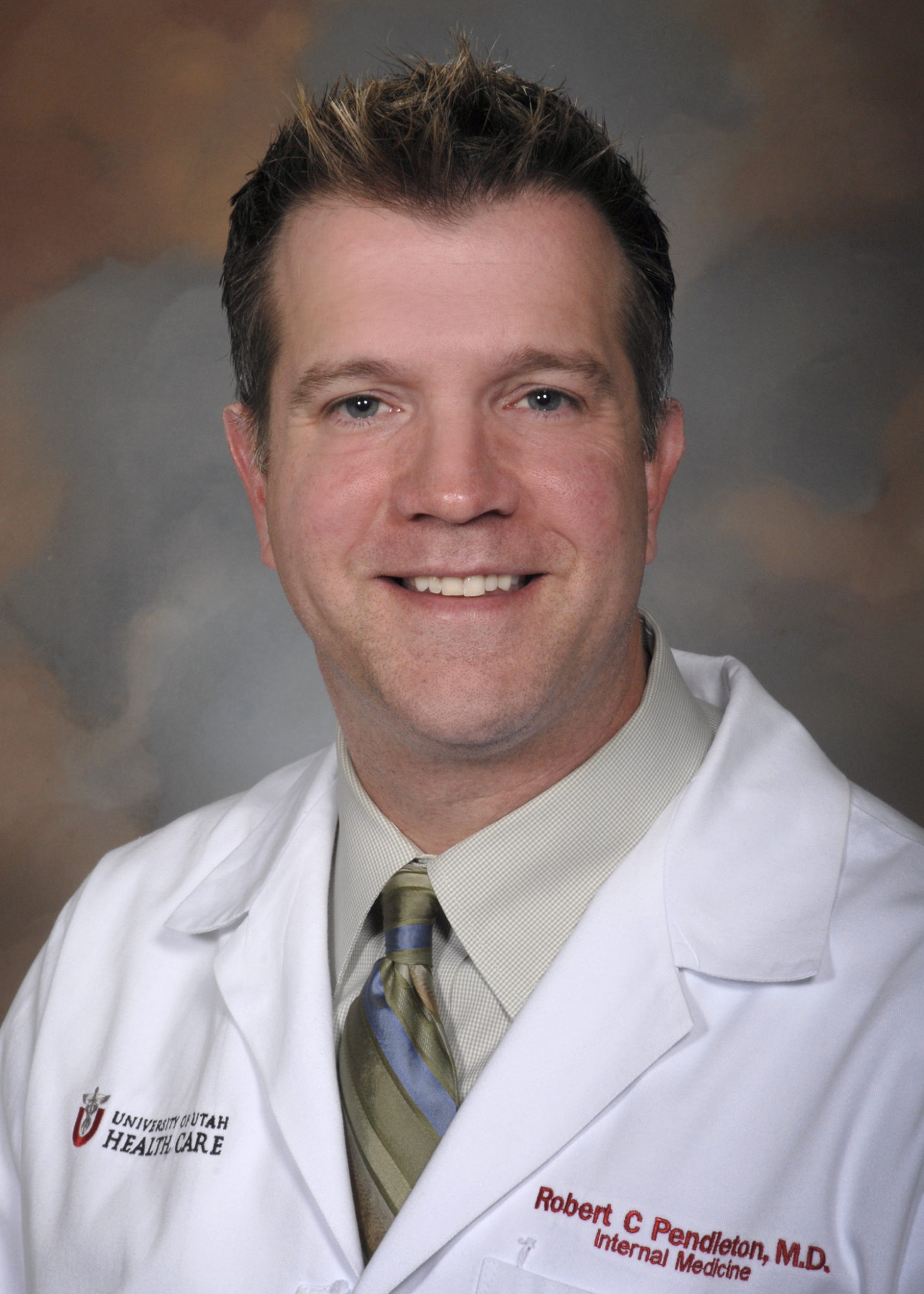 Robert Pendleton, MD
Chief Medical Quality Officer
University of Utah Health (Salt Lake City, UT)
Dr. Robert C. Pendleton is the Chief Medical Quality Officer at University of Utah Health and is Professor of Medicine (Clinical) at the University of Utah School of Medicine.
After completing his medical school training at Baylor College of Medicine in 1997 and Internal Medicine residency at the University of Utah in 2000 he began his career as a full-time Hospitalist as one of the University of Utah Hospitalist co-founders where he helped direct the growth of a clinically active inpatient and consultative program with a strong emphasis on quality of care, medication safety, palliative care, and health outcomes.
In 2012 he was appointed as the Chief Medical Quality Officer of University of Utah Health (UUH). As CMQO he has been asked to develop a robust health system wide quality improvement and patient safety program that builds on his experiences in clinical care, program development, and patient safety. To date he has led the implementation of a certified quality management system (ISO-9001) incorporating the broad-based application of improvement science methods, spearheaded clinical re-design efforts leveraging UUHs Value Driven Outcomes( VDO) tool with a goal to increase healthcare value for patients with common clinical conditions, and has led UUH to demonstrated excellence in benchmarked quality as evident by being named the #1 academic medical center in inpatient quality and # 5 in ambulatory quality by Vizient in 2016.