Summit
HMPS23 Call for Speakers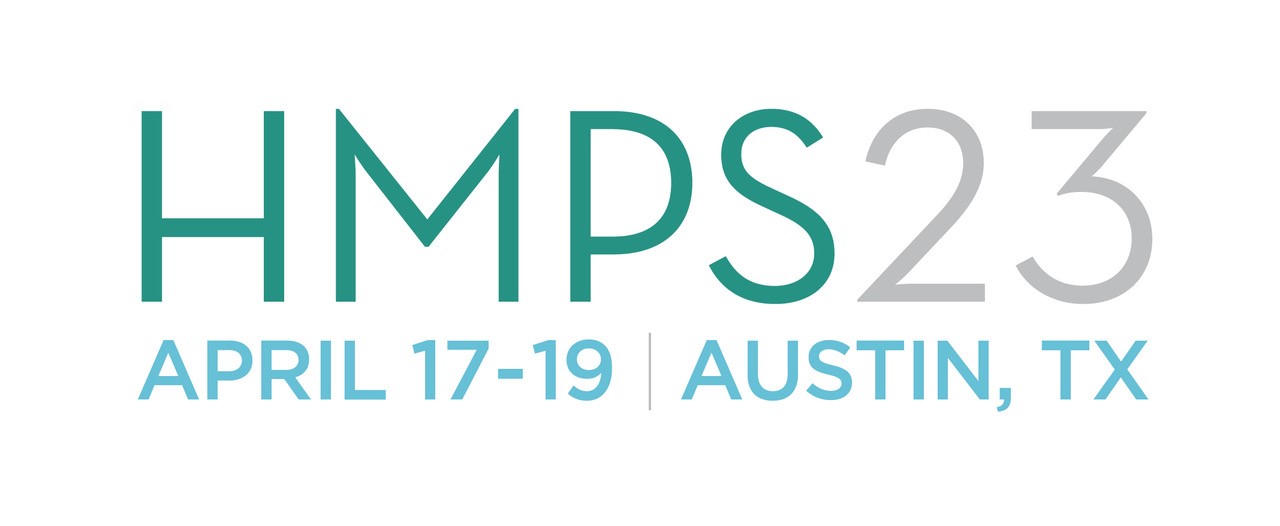 The 28th Healthcare Marketing & Physician Strategies Summit (HMPS23) will take place April 17-19, 2023, at the JW Marriott Austin (TX). The Summit continues a 28-year tradition of identifying important healthcare marketing, communications, digital, and physician relationship challenges and tackling them head-on. Help us shape this premier educational and networking opportunity for senior-level healthcare marketing, communications, digital, and physician relations executives!
Presentations Must Meet the Following General Criteria
• Advanced strategies, targeted to a senior-level audience.
• Current project in place with reportable results, rather than recently implemented projects. Sessions focused on advanced strategies and/or emerging technologies are of interest.
• Original material unencumbered by copyright, trademark, or intellectual property restrictions.
• Must include at least one presenter from a hospital, health system, medical group, or other healthcare provider organization. Proposals that include only consultants, vendors, or agencies are very rarely accepted.
• Sessions must be educational in focus and should not focus on proprietary technologies, strategies, or systems or directly promote any products and/or services.
Submit your proposal by September 6, 2022!
Topics of Interest Include
Strategic Marketing
Patient Acquisition, Growth & Recovering Volume
Mergers, Affiliations & Partnerships: Strategy & Marketing
External Partnerships: Payor & Employer-Directed Strategies
Innovation: Improving Access, Convenience & Service
Cross-Functional Collaboration: Working with the CIO/Finance/HR & More
Market Research & Consumer Insights
Experiential Marketing
Service Line Strategies
Replicating Accountable Care & Population Health Models
Marketing Audits/Marketing Plans/Reassessing Your  Marketing Department
Virtual Care/Telehealth
Ambulatory & Retail Strategies
Communication & Engagement
Principles of Brand Management
Rebranding
Workforce Issues: MarCom's Role in Recruitment, Retention & Culture
Communicating with Payors, Unions & Employers
Crisis Communication & Management
Establishing & Maintaining Trust
Creative Approaches to Messaging & Advertising
Diversity, Equity & Inclusion Strategies
Addressing Systemic Bias & Healthcare Inequities
Personalized Marketing/Personalizing the Customer Experience
Wellness Approaches & Population Health
Garnering Internal Support/Selling Your Ideas/Being a Catalyst for Change
Improving the Customer/Patient Journey
Interactive & Digital Strategies
Contact Center/Call Center Strategies
Transparency, Ratings & Reputation Management
Digital Marketing: SEO, SEM, "Near Me" Search
Artificial Intelligence/Conversational Intelligence
Content Marketing/Content Strategy
Content Personalization
Intranets: Engaging Employees
Modern Social Media/Social Content Strategies
Effective Use of Video
Podcasting
Social Networking/Online Communities
Online Appointment Scheduling: Internal Realities
Improving Online Experience: Personas, Design & Usability
Website Redesign
Developing & Implementing a Mobile Strategy
Analytics, Data & Measurement
AI/Analytics Strategies for Advancing Health Equity
Integrating Disparate Data Sources
Cybersecurity, Data Security & Tokenization
Big Data Analytics/Business Intelligence
CRM/PRM: Fundamentals & Innovative Uses
Data Mining & Targeted Business Development
Marketing Automation
Predictive Analytics & Propensity Modeling
Marketing Metrics & Analytics: Measuring Results & ROI
Data-Driven Marketing & Communications/Precision Marketing
Building a Winning MarTech Stack
Physician Marketing & Strategy
Marketing To, With & For Physicians
Practice Marketing/Marketing Employed Physicians
Physician Search/Physician Directories/Online Ratings
Co-Marketing/Branding
Messaging Strategies
Virtual & Hybrid Models for Outreach & Engagement
Physician Employment: Success Strategies
Network Development, Alignment & Growth
Recruitment, Engagement & Retention
Physician Relations & Sales
Referral Leakage & "Keepage"
Referral Development
ROI & Dashboards: Tracking, Reporting & Measuring Impact
Onsite/Virtual/Hybrid Visits & Meeting Strategies
Sales Tactics & Management
Proving Value to C-Suite
Internal Positioning & Collaboration
Physician Satisfaction, Experience & Loyalty