By Jessica Levco
There are more than 650 hospitals with LinkedIn accounts. But, because LinkedIn is seen as a professional social media outlet, a lot of marketers play it "safe." A few job postings here-and-there, a jargon-filled company description, and some grip-and-grab photos of physicians. You know the drill.
Others, however, are spicing things up with some simple features that add an element of engagement.
Here are a few hospitals that are doing just that:
Northside Hospital: Asking good questions
You can tell the marketers at Northside Hospital know where they can find story tips: their followers. A simple question at the end of this post shows the hospital is listening. See below:
We're proud to say that our colleagues believe in giving back to many organizations in our communities, such as blood banks, homeless shelters, and other nonprofits. It's just another way we try to help improve people's lives. Have you been part of a give back project? Tell us about it!
Stanford Health Care: Incorporating hashtags
Props for Stanford Health Care for consistently using their hashtag, #HealHumanityTogether. Whether it's a posting about a new medical innovation, Breast Cancer Awareness Month, or career opportunities, Stanford Health Care's hashtag messaging remains consistent.
Allina Health: Promoting a hospital's location
You want to woo top docs, right? First, you've got to show them what you're offering. And sometimes, a little bragging about your home state could help. When a recent study ranked Minnesota as the second-happiest state in America, Allina Health shared the link. Take a look:
If you live here, you probably already know that Minnesota is a pretty great place to be. We've been named the best state for kids, the second best state for working moms and – most recently – the second happiest state in America. 
Vermont Medical Center: Big emphasis on employees
Several posts from Vermont Medical Center feature a quote and a picture from an employee. This style of posting shows current employees the hospital cares about them — and signals to future employees they'll be joining a team of warm, friendly co-workers. Check it out:
"I live to learn – that's why I love working for an organization where I learn something new from the amazing people around me every day. But the most rewarding part of my job is passing that knowledge along to others." -Ashley Houle, Hospital Billing Educator/Auditor, Patient Financial Services
What are some of your favorite hospital LinkedIn accounts? Let us know!  Share your comments below or email us.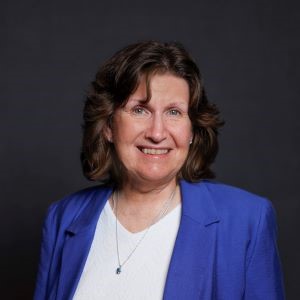 Debbie Reczynski is Director of Communications and Program Development for the Forum for Healthcare Strategists.