In late December 2015, Franklin Street published its annual Health Care Marketing Trends Report. In the report, the firm identified three key trends impacting providers and other healthcare brands:
1. Continuous Campaigning: how smart providers are reaching prospective patients year-round with an "always on" campaign strategy
2. Meaningful Metrics: a shift from measuring "everything" to measuring what's most essential for campaign performance and improvement
3. Patient Journey Mapping: a patient-centered approach to modeling a prospective patient's wants and needs at every step of his or her journey
This summer, Franklin Street created a series of videos documenting how providers can best use these trends for their healthcare brands.
The video series also included two more trends impacting healthcare brands:
1. Micro Donor Fundraising: how modern political campaign fundraising is attracting the next generation donor and why hospitals should follow suit
2. New Techniques for Building Effective Integrated Digital Campaigns: 6 steps to create the optimum digital campaign infrastructure
Here's a closer look at each of these 5 Trends and how you can leverage them for your organization.
Continuous Campaigning
Men and women need access to healthcare all year long. But most healthcare marketers struggle to stretch their marketing dollars past 90- or 120-day campaign buys.
Continuous Campaigning is the art of leveraging traditional and digital media to have an "always on" campaign strategy.
Essentials for Continuous Campaigning:
• Test messages and visual elements with digital media to identify the most effective versions
• Apply findings to traditional campaign tactics like print, radio, and television
• If running traditional media, go light on digital advertising during launch phase
• As the traditional buy concludes, increase spending on digital media—extending the campaign
• Create "evergreen" content and publish on sites and social channels for SEO indexing for daily opportunities to reach and convert prospective patients
Bonus tip: use a Content Matrix to plan and launch content marketing throughout the year. See the video below on how to structure your Content Matrix.
Watch a whiteboard demonstration of this trend:
Meaningful Metrics
Health system marketers now have access to multiple data points for tracking campaigns. The downside: how to know which metrics and KPIs are most essential for tracking.
Essentials for Meaningful Metrics
For digital campaigns, these are the top marketing KPIs to track:
• Total Spend
• Impressions
• Clicks
• Average Cost Per Click
• Conversions
• Conversion Rate
• Cost Per Conversion
• Predicted Downstream Patient Revenue [per new patient conversion]
Watch a whiteboard demonstration of this trend:
Patient Journey Mapping
Patient Journey Mapping identifies the steps your prospective patients take to access your brand, their experience with your brand at key touch points, and how those patients might engage and share your brand with others after their patient experience.
There are many ways to map your patients' journey for your key service lines. An easy way to get started is by asking a few powerful questions.
Questions to Ask to Begin Patient Journey Mapping
• What does the patient know about her condition/health need?
• What should the patient know about his or her condition/health need?
• What is the patient feeling right now?
• How would the patient like to feel?
• How might the patient seek answers and solutions to her condition/health need?
• What are the possible touch points the patient might experience with our brand along her journey?
Watch a whiteboard demonstration of this trend:
Micro Donor Fundraising
The 2016 presidential campaign illuminated a growing trend in fundraising: generating significant cash from small donations.
This is an important trend for healthcare organizations that rely on donors. Health systems can benefit from creating a bigger pool of micro donors who are able to give smaller amounts. These gifts of $25, $100, or $200 can add up to help hospitals further their missions.
Essentials for Micro Donor Fundraising
• Create a website experience and email marketing campaign around the issues donors care about
• Use marketing automation to regularly engage your donor base
• Use storytelling to make the most compelling case for giving
Watch a whiteboard demonstration of this trend:
New Techniques for Building Effective Integrated Digital Campaigns
Digital marketing offers many benefits: targeted marketing, cost effectiveness, and tracking capability.
The downside to digital is that unless the campaigns are built properly, it's possible for prospective patients to "leak" out of the sales funnel.
6 Steps to Build Effective Integrated Campaigns
1. Get clear on your campaign goal
2. Determine how to collect names and emails before the campaign launches
3. Identify the right channels for reaching your audience
4. Leverage marketing automation to move prospects from awareness and consideration of your brand to making the decision to become a patient
5. Optimize tactics, messages and channels for the highest possible conversion rate
6. Track ROI
Watch a whiteboard demonstration of this trend:
Interested in learning more? Download the 2016 Health Care Marketing Trends Report.
By Stephen Moegling
Stephen Moegling is a partner at Franklin Street, a health care brand consultancy and digital marketing firm based in Richmond, VA.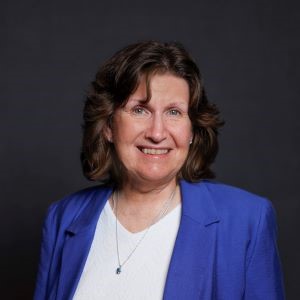 Debbie Reczynski is Director of Communications and Program Development for the Forum for Healthcare Strategists.