We're thrilled to be heading out to Austin this year for our annual Healthcare Marketing & Physician Strategies Summit. Yee-haw! It's a great city to go exploring—and we know that after so many back-to-back sessions, you might feel an itch to see what's out there. Here's a look at some things you can check out while you're there.
Eat Tex-Mex
Skip the room service and splurge on fajitas, chili con carne, or nachos. Here are a few gems near the JW Marriott: Manuel's, Iron Cactus and Gloria's Latin Cuisine. And have that margarita (or two). You're on vacation (kind of). You deserve it.
Hike Around
What's great about Austin is that you've got that hustle and bustle (see: Sixth Street), but a lot of parks where you can go for a stroll or swim. We're big fans of Zilker Park. Right across from Lady Bird Lake, this park has more than 350 acres of land for you to explore. They even have kayaks, canoes, and stand-up paddle boards to rent.
LBJ Presidential Library
If you're a history buff, this is a can't-miss library. You'll get a kick out of the Oval Office, which was created to look exactly like it did when LBJ was in office. It includes the desk he used since he was a Senator, a rocking chair, telephone system, teletype machines, and three televisions that he watched regularly.
Let's Go Dancing
Now's a good time to brush-up on your two-step. Hey, why not? You're not in your hometown, anymore—you won't run into anybody you know! Check out: The Broken Spoke, The White Horse, and Little LongHorn Saloon. 
See Some Bats
Good news! It's bat season in Austin. Yep. Underneath the Ann W. Richards Congress Avenue Bridge is the largest bat colony in North America. Take a look here to plan your bat sighting.
Wherever you end up going, remember to tag your pictures to our hashtag, #HMPS17!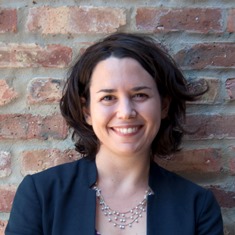 Jessica Levco is a contributing writer for Healthcare Strategy Alert and the Forum for Healthcare Strategists blog.