Fifth in a series of columns featuring lessons from the 22nd Healthcare Marketing & Physician Strategies Summit
If you work at a hospital or health system, it's inevitable: If it hasn't happened yet, someday your organization is going to be in the middle of a crisis. And your dusty five-year-old crisis communication plan isn't going to save you. What will? Being prepared. Staying calm. And communicating your message to the public.
At the 22nd Healthcare Marketing & Physician Strategies Summit, three healthcare marketing and communication executives who recently dealt with a crisis at their organization shared a few tips on how to avoid one, what to do during one, and how to talk about it afterward.
Let's get into it.
No. 1: Don't be ashamed of your crisis
Of all the potential issues that might affect your hospital, one that everyone really needs to be prepared for is a data breach.
According to Terri McNorton, vice president of marketing and communications at Bon Secours Health System, Marriottsville, MD, healthcare organizations are 4.5 times more likely to have a data breach than any other business. There are 4,000 cyberattacks on hospitals daily. Plus, 88 percent of ransomware is in healthcare.
Bon Secours Health System dealt with a data breach last year, which affected 655,000 patients.
"We shouldn't be ashamed of what happened," McNorton says. "We were victims of criminal activity, just like what's happened at many other hospitals. We need to talk to each other and figure out how to protect ourselves."
No. 2: Patients take pictures
You should know that anything that seems "questionable" to patients inside your hospital could be sent to the media.
UW Medicine, Seattle, WA, found this out the hard way.
For 50 days, there were 30 news stories about UW Medicine's legionella outbreak. It all started when a patient took a picture of a sign by a water fountain that said, "Do Not Use Until Further Notice." This photo was sent to a TV news station.
Yep. That's how a crisis starts.
No. 3: Establish a rapport with reporters
During UW Medicine's legionella outbreak, there was speculation around heater-cooler units, misleading headlines from the media, and misinformation on Twitter.
But throughout this time, Glenn Bieler, chief communications officer, kept his cool. He also kept in touch with journalists to keep sharing UW Medicine's message.
"We worked closely with journalists," Bieler says. "They were able to correct any misleading headlines. For example, one headline said: 'Medical devices at UW Medical Center test positive for potentially deadly bacteria,' but we talked to the reporter and got the headline changed to, 'UW Medical Center takes action after finding bacteria in medical devices.' We were able to do this because of the relationships we developed with reporters."
No. 4: Keep your Twitter account updated
Andrew J. Snyder, senior vice president of marketing and communications at Orlando Health, Orlando, FL, says his organization has been asked to speak more than 100 times about what happened when victims from the Pulse Nightclub shooting were rushed to Orlando Health at 2 a.m. on June 12, 2016. Pulse Nightclub was three blocks away from the hospital.
During this 36-hour time period, the marketing department always had a seat at the command center. The hospital's Twitter feed became the source of media attention. In fact, during one TV segment, a reporter started reading Orlando Health's tweets, verbatim.
"We became the source of truth," Snyder says.
No. 5: Offer support, post-crisis
The Pulse Nightclub shooting was one of the most traumatic events that staff members at Orlando Health experienced. It's something that still permeates in the hospital's culture today.
"It's essential to offer post-traumatic support," Snyder says. "For example, 1,200 Orlando Health team members have gotten counseling or access to other post-traumatic stress resources."
Those are just a few of the tips to help you get prepared and deal with a crisis. Want to learn more? Order the Summit Playback, featuring session audio synced with slides!
By Jessica Levco for the Forum for Healthcare Strategists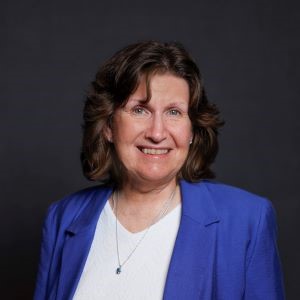 Debbie Reczynski is Director of Communications and Program Development for the Forum for Healthcare Strategists.