Sixth in a series of columns featuring lessons from the 22nd Healthcare Marketing & Physician Strategies Summit
Healthcare marketers have many, many opportunities to connect with patients. The key is to look beyond acute care encounters and consider the whole spectrum of patient experience.
That's what Bridget Coogan, head of industry for health systems at Google, and Nicole Baxter, vice president of marketing strategy and brand development at HCA, want marketers to know.
Coogan says patients come into contact with eight points of information before they make a decision on which hospital to go to. Two of these points are offline and the other six are online (split evenly between mobile and desktop).
"But hospitals focus so much on active care—such as research, visit, and follow-up—that they oftentimes forget about other types of information patients search for, such as wellness and post-care," she says. "You need to think about your patients holistically. Digitally, you need to capture the full experience of what it means to be a patient."
That means incorporating wellness and post-care messaging into your search marketing strategy.
For instance, wouldn't it make sense if someone searching for "how to prevent breast cancer with food" was served up ads or relevant messaging for your hospital?
"You've got this moment where patients want to improve their health," Coogan says. "Where are you? Why not create a connection? If you're not there, who is?" The same holds true when people are searching for information on continued care following a course of treatment.
At HCA, Baxter's team made an effort to put more of an emphasis on wellness and post-care content. "We wanted to broaden the view of the whole customer experience," Baxter says. "This is one of the ways we drive top-line growth."
Here's how they did it:
Use patient data to build predictive models to understand high value patients
Plan and execute content and media based on patient insights
Measure digital engagements
Connect the digital data to patient data
Full patient view to identify valuable paths to inform strategy
Validate models based on acquisitions
"We need to be where the patient is, not where we want them to be," Baxter says. "Marketing isn't just for when a patient is sick or needs a doctor. We can be so much more than that."
Want to hear more?  Order the Summit Playback, featuring session audio synced with slides! 
 By Jessica Levco for the Forum for Healthcare Strategists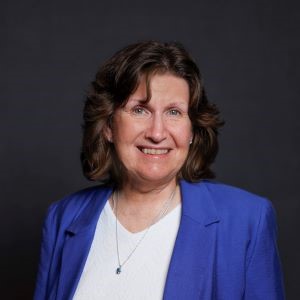 Debbie Reczynski is Director of Communications and Program Development for the Forum for Healthcare Strategists.