The total number of healthcare mergers and acquisitions hit a record high in 2018, and the physician liaison team is one of the most affected groups when organizations join forces. This team's function is also critical to engaging physicians and preserving revenue for the newly formed system—liaisons are on the front lines and can identify problems, such as the "leakage" that happens when patients are referred to specialists outside of the network.
This scenario, which can result in an estimated 55–65 percent of lost revenue, is exactly what happened when a hospital recently merged with Emory Healthcare Network (EHN). Physician liaisons discovered that cardiac surgeons were referring patients based on past relationships, rather than keeping them in the EHN system, and were able to successfully address the issue.
"We experienced a lot of internal strife until the cardiac surgery team coalesced, and we were instrumental in helping them achieve that by highlighting the inefficiencies and confusion they were causing," says Lori McLelland, RN, MFN, Corporate Director of Network Integration Outreach at EHN (Atlanta, GA). "The coordination of activities following a merger is essential for us to prevent internal competition and confusion in the marketplace."
Marcy Traxler, Vice President of Business Development & Service Line Strategy at AMITA Health (Lisle, IL), adds that these situations are practically inevitable following a merger or acquisition.
"Consolidation presents many challenges because you're trying to combine different practices and their IT, data sets, and people, and meld those together into a whole new entity," Traxler says. "You have to take the best parts of all types of different legacy institutions and come up with a new generation of how you're going to do business."
Having successfully facilitated the assimilation of physician liaison teams following a merger, McLelland and Traxler have established these three principles:
1. Start planning before you integrate.
"You have to look at integration as a journey, and a lot of the work for integration actually happens before you integrate," Traxler says. "As soon as you know you're going to face integration, think through the plan and what the teams need, where each person stands, and where you will have to bring them so that you have a high-functioning team."
Traxler recommends approaching this planning phase as a continuum rather than trying to do everything at once. The first steps are critical and involve gaining an understanding of each team member's role by assessing job descriptions, salary, and other functional details. Only after a thorough review of the combined team can leadership set clear expectations for the future and invest the resources for employees to be effective.
2. Empower people to grow.
"A lot of integration involves bringing people together who have different job responsibilities, knowledge levels, and understanding of the market," Traxler says. "We have to be really thoughtful and say, 'We know your job is changing, and we are going to take you down this journey,' to get you where we want you to be in this new 2.0 organization."
For example, Traxler explains that consolidation often requires new colleagues to shift focus from customer service to business development. While both jobs have value, they are sometimes at odds, she says.
"We're honoring customer service responsibilities while asking people to be thoughtful about where to spend time in supporting business development, and if they are not prepared to do that, then they are trained," she says. "We spent a fair amount of time educating the new constituted role, which we're calling 'physician relations,' on who the targets are and what movement we expect from those targets, along with education around the CRM system, sales strategies, clinical integrated networks, and compliance."
3. Expect the unexpected.
Through her experience at EHN, McLelland has learned that flexibility is important—there are only so many issues that can be anticipated in advance. She has discovered, for example, that not all job titles are indicative of the actual roles and responsibilities.
"Outreach physician team members may not all do the same things within each organization, so we've had to peel the onion to get down to individual tasks," she says. "We had to make sure we didn't leave anything behind."
McLelland recommends mapping the responsibilities of all team members involved in the merger while being open to the possibilities that come with combining teams.
"We're good about understanding that change management needs to occur, but we're not always sure what those changes are going to be," she explains. "There will always be surprises, but if we can anticipate what changes can occur and also be flexible enough to understand that there are going to be unexpected scenarios, we'll be able to lead our teams to the next phase successfully."
---
Learn more! Order the 2019 Healthcare Marketing & Physician Strategies Summit Playback to hear more about physician relations in mergers and acquisitions, as well as all the other great sessions.
This post was developed in partnership with True North Custom, the official content partner for the 2019 Healthcare Marketing & Physician Strategies Summit.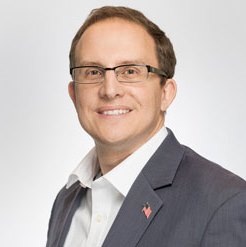 Jason Skinner is director of marketing at University Surgical Associates, one of the largest multi-specialty surgical groups in the southeast. He has 20 years of experience in strategic healthcare marketing and communications, having previously served as CMO at True North Custom and in the corporate marketing department at Encompass Health. Jason also serves on the board for the East Tennessee chapter of the American College of Healthcare Executives.