CONGRATS to Julia Balfour, LLC, recently named to the 37th Annual Inc. 5000 list of America's fastest-growing private companies! The masterminds of the Forum's website, as well as a variety of Summit materials (brochures, signs, and more), Julia, Caitlin, Logan, Hou-Tai, Austin, Kristen, Alyssa (and all others) have been instrumental in helping the Forum with our marketing and digital initiatives.
This year's Inc. 5000 induction comes after Julia Balfour, LLC, realized a three-year growth of over 400 percent, ranking the agency in the top 22 percent of nominees at number 1,129. In addition, the company has added 25 percent more positions over the last two years and more than doubled its office space.
"We are so proud to be on the Inc. 5000 list," Julia notes. "When I started this company back in 2011, I used the Inc. 5000 list as a source for potential clients and a roadmap to profitability. I studied each winner, researching their business models, teams, and growth patterns. I couldn't be more grateful to all of our clients for helping us reach this milestone."
AND … we couldn't be more grateful for all that you do!
Join us in congratulating Julia Balfour, LLC!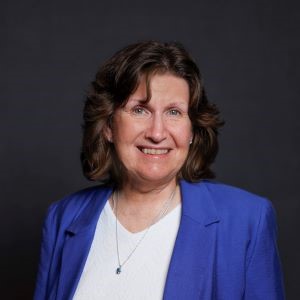 Debbie Reczynski is Director of Communications and Program Development for the Forum for Healthcare Strategists.