The Coronavirus pandemic is having a significant impact on healthcare consumer attitudes, expectations, and behaviors, and there are indications that some of these changes may be long lasting.
Klein & Partners, a national healthcare market research and consulting firm and their long-time research partner, The DRG, is conducting a series of three online omnibus study waves to measure the effects of this global health crisis over time.
Wave 1 was completed in early April. Here are some key findings:
The vast majority of Americans don't know anyone with the Coronavirus, so their opinions, attitudes, and behaviors are formulated from indirect information (e.g., news and word-of-mouth). For example, Americans with no direct or indirect exposure to the Coronavirus rate the job local healthcare providers are doing in response to the Coronavirus lower than those few who have actually experienced it. This negative reaction may be more a function of the fact that so many other, unrelated scheduled appointments have been cancelled and/or so much job loss.
Although just 1% of Americans report having the Coronavirus, another one in seven (15%) report being symptomatic; of concern is that more than half of them haven't been able to get tested yet even though they have tried. What's more, men are twice as likely to report being symptomatic as women.
Among those Americans employed prior to the Coronavirus outbreak, 30% report losing their jobs since then (furloughed without pay or terminated).
The top-5 most common healthcare behaviors during the pandemic are: 1) going to the PCP; 2) calling a provider; 3) emailing a doctor; 4) visiting a retail clinic; and 5) downloading a hospital/system app (figure 1). The most common NEW behavior is participating in a virtual mental health session.
There is strong anticipated demand for several new access tools/services: virtual visits (general), hospital apps, and virtual mental health sessions (figure 2).
A quarter of patients who had a consult appointment cancelled or changed to a virtual appointment (figure 3). What will demand look like for virtual consults after the pandemic? Is this an option for improving the timeliness of these types of appointments?
For those patients whose elective procedures have been cancelled, many are considering when and if to reschedule them. Wave II research will explore what it will take to get them back.
Pent up demand: People want to hug not just shake hands, and they want to go out and shop and eat all the while saving money again. But, a near majority are skittish about starting up social gatherings, going to events, traveling, or just going out in general.
Airlines (international flights) and cruise lines must brace themselves for significantly lower volume over a longer time frame.
The number one innovation that has impressed Americans most–virtual visits (figure 4). What's the old saying? "It took me years to become an overnight success."
The biggest impacts on confidence in using a doctor in the future include providing alternatives to receiving care (e.g. virtual visits) and recognizing and caring for people's heightened emotions when seeking care. For hospitals, keeping people informed of what to do, when, and where will have the biggest impact in confidence building. "What we do now, will be remembered." (Kriss Barlow, Principal, Barlow/McCarthy)
The CDC website is, by far, the most visited site and deemed most useful for Coronavirus information. What's more, consumers are two to three times more likely to go to Twitter and/or Facebook for Coronavirus information than they are their local hospital or doctor's website, indicating that healthcare providers are not yet part of the conversation as thought leaders.
Not too surprisingly, Americans' emotions are a bit polarized—Hopeful and Anxious at the same time.
Nearly half (46%) of Americans surveyed currently support "Medicare for All" Not surprisingly, the level of support falls squarely across party lines.
Finally, here are some key takeaways:
If you don't have a virtual care strategy yet, get one now!
There will be a much greater need for mental health services (and consumers are already becoming comfortable virtually).
Clearly, there is no switch to turn on people's emotions and get them out the door immediately. People's inclinations to get back out almost resemble an adoption cycle curve—fewer early adopters and laggards; mostly "wait and see-ers" in the middle. And, as with any pump, you have to prime it—in this case, with some form of enticement and incentive. What is your plan to prime the pump and entice patients back?
While it is too early to develop a specific messaging strategy coming out of this pandemic, it's clear that age, job loss, religious foundation, and even politics are elements molding people's outlook on their current situation and the future.
As the Coronavirus continues to impact all of our lives, consumers' expectations regarding delivery of future healthcare services will likely continue to shift. While there is a willingness to adopt innovative care delivery channels, the fact is that healthcare organizations will need to adapt to meet their patients' changing needs, perceptions, and expectations in a post-pandemic world and beyond.
Learn More! Waves II and III of this study will monitor how consumer attitudes and behaviors continue to change. For a preview of Wave II findings, join Klein & Partners on Wednesday, May 13, at 2:00pm CDT for an online session: Wave II National Omnibus Results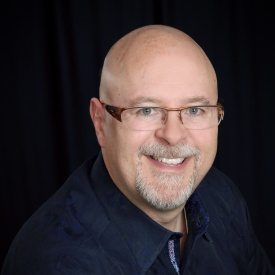 Rob Klein, Founder & CEO of Klein & Partners, is a nationally recognized leader in healthcare brand management and measurement; market segmentation; digital patient experience measurement; and more. Klein & Partners and The DRG would like to thank healthcare workers for their extraordinary efforts to help our local communities keep safe and informed about the latest developments and the support available on the Coronavirus.