What do you get when you put marketing leaders from Boston Children's Hospital, Baystate Health, and Cleveland Clinic in the same room?
Lots of ideas. Lots of them.
In "Leading the Customer Experience Revolution," at the Healthcare Marketing & Physician Strategies Summit, all three presenters gave attendees nuggets of information they could take back to their own hospitals.
Let's go over the highlights:
Baystate Health: Pay attention to your doctors
Suzanne Hendery, VP, Marketing & Public Affairs for Baystate Health (Springfield, MA) said that almost 80 percent of patient referrals come from referring providers. That's why you've got to treat doctors like customers.
"If you're an academic medical center, you really need to start a physician referral program," Hendery says. "We have a special number for our 'gold star physicians' to call, so they can easily schedule appointments for new patients. We've brought in $8 million in revenue from new referrals."

Cleveland Clinic: Focus on your employees
Cleveland Clinic is all about quality and safety, but it also concentrates on something else: employee engagement.
"We do wellness programs for caregivers and make sure our managers are trained on employee engagement," Paul Matsen, Chief Marketing & Communications Officer, Cleveland Clinic says. "We do lots of town halls. We know that caregivers are dealing with stress and burnout. If we can't care for our caregivers, how will they care for patients?"
Boston Children's Hospital: Think like a millennial
Margaret Coughlin, Senior Vice President & Chief Marketing Officer, Boston Children's Hospital is learning how to deal with millennial patients. She describes it as a world where consumers are calling all the shots.
"A 29-year-old mom isn't interested in my flyer or 4 p.m. phone call, reminding her of her appointment," Coughlin says. "She wants everything digital."
She gave an example of forms new patients would have to fill out (sent by mail) before an appointment. Now, all the forms are digitized, but she got a lot of laughs when she said:
"When you book a flight, does the airline mail you a form to fill out? No! So, why are we mailing forms to patients?"
By Jessica Levco, for the Forum for Healthcare Strategists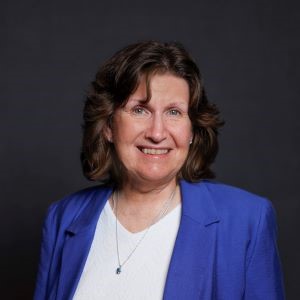 Debbie Reczynski is Director of Communications and Program Development for the Forum for Healthcare Strategists.