We live in a time of watches that track physical activity, heart health, and sleep patterns; an era where patients can speak to a medical provider around the world via video. There is a growing sense of autonomy in the patient realm—so how can healthcare marketers evolve to meet empowered consumers on their patient journey?
Craig Kartchner, Associate Vice President of Marketing at Scottsdale, Arizona-based HonorHealth, highlights how the system approaches the patient journey with an ultra-individualized strategy. The strategy will be featured at the upcoming 2019 Healthcare Marketing and Physician Strategies Summit.
"We're in an age of personalization," Kartchner says. "The business of healthcare is more personal than just about any other, so our communications with patients should be, too. We don't have to use personas if we know the individual. We want to have a prioritized list for every person."
Use Digital Tools to Connect the Dots
Kartchner further explains how HonorHealth's business plan for every patient aligns digital healthcare marketing with the entire patient journey—in and beyond the doctor's office.
"We map journeys to understand and address patients' pain and delight points," he says. "Using a CRM, we can track interactions and better understand customers, and not just clinically; we can understand the nonclinical side as well. That's really heading healthcare in a direction to better help patients."
The "nonclinical side," according to Kartchner, is the personal experience a person has before, during, and after walking into a medical setting. Hospitals often conduct surveys that evaluate the patient's experience while physically in the facility, but neglect to identify those critical personal experiences that influence the patient's view of care. That is why HonorHealth began laying the groundwork to create a more comprehensive view of patients' lives.
A part of HonorHealth's strategy is using customer effort scores. Rather than a qualitative measure of the patient's experience with the care they received, the score goes beyond to reflect the actions the patient had to take, as well as how he or she felt about the actions, before, during, and after treatment.
"We need to focus long before patients get to the hospital and long after they leave," Kartchner says. "What's their journey then? How can we make their journey easier as they go through those episodes?"
3 Critical Questions to Ask When Tracking the Patient Journey
Kartchner suggests monitoring these three aspects of the patient journey outside of a clinical setting:
What actions has the person already taken to overcome or manage an illness?
How does the person feel in attempting to do so?
How much effort has the patient taken to seek and receive care?
"Patients gauge quality by how they feel and how they're treated," Kartchner says. "They assume quality, and they should. The way to make a difference is to focus on improving their experience."
Learn more! Attend the Healthcare Marketing and Physician Strategies Summit to hear how HonorHealth and other organizations are optimizing the patient journey.
---
This post was developed in partnership with True North Custom, the official content partner for the 2019 Healthcare Marketing and Physician Strategies Summit.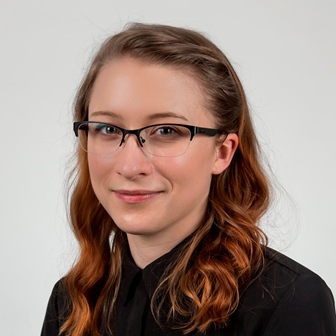 Sarah Fredriksson is a Managing Editor for True North Custom, a healthcare marketing agency based in Chattanooga, TN, that specializes in content strategies that build brand, drive consumer and referral revenues, and optimize marketing technology outcomes.