Fourth in a series of columns featuring lessons from the 22nd Healthcare Marketing & Physician Strategies Summit
Essentia Health wanted to soften its brand. Take a more visionary approach. Get away from the "high tech" image.
So, the marketing team at Essentia created an ad campaign that showed how approachable the system, which is headquartered in Duluth, MN, and serves more than 500,000 patients throughout Minnesota, Wisconsin, North Dakota, and Idaho, was. The campaign focused on chronic disease, community wellness, childhood asthma, and health screenings. Meanwhile, competitors' campaigns still focused on sick care, ambulatory services, and the operating room.
Internally, the staff loved the campaign.
But externally — not so much.
"The 'softness' we were showing worked against us," says Kristi Schmidt, chief marketing and communications officer for Essentia Health. "We lost some market share. Consumers didn't connect to it."
Before launching Essentia's next campaign, Schmidt and her team spent a lot of time researching what patients want to hear about. Their research showed them what they needed to include in their next campaign. Here's a brief look at what they found:
Consumers want expertise, confidence
They want compassion
They want to understand their options
They want clear information
Most importantly, says Schmidt, "We found out that people aren't in love with a building, hospital, or facility.  They are in love with their primary care physicians or specialists."
That piece of information formed the basis of Essentia's new ad campaign. These ads take a documentary and interviewing-style approach and focus directly on the patient-doctor experience. It's a much more retail-approach. Each ad features a strong call to action and is representative of the age demographics in the region.
"You'd never make a clinical decision without research," Schmidt says. "You need to make marketing decisions with research, too."
Want to learn more? Order the Summit Playback, featuring session audio synced with slides!
By Jessica Levco for the Forum for Healthcare Strategists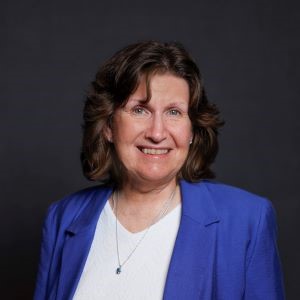 Debbie Reczynski is Director of Communications and Program Development for the Forum for Healthcare Strategists.