At the recent Healthcare Marketing & Physician Strategies Summit in Chicago, there was a lot of buzz around this word: innovation.
Keynote speaker Jeremy Gutsche, an innovation entrepreneur, dedicated his presentation to what it takes to create new products for patients. He summed it up like this: "Be curious. Be willing to destroy. Be insatiable."
He also told the crowd not to think about innovation as some giant thing. Instead, see innovation as a small series of things.
"Your next innovation is closer than you think," Gutsche said. "To find it, you need to pay attention to your overlooked opportunities. Start re-thinking what people want and why they want it."
Ochsner Health System in New Orleans, LA, is doing just that. Their recipe?
Tech + meeting patients where they are + offering holistic care = innovation
Ochsner has created innovationOchsner (iO), an innovation lab and accelerator for health technology projects.
"Our mission is to reimagine and revolutionize the experience and delivery of healthcare in a way that creates value," Aimee Quirk, CEO of innovationOchsner says. "We're really focused on developing new and creative ways to use data and technology to empower patients to take an active role in their health."
Some big "firsts" from iO:
• First to integrate Apple HealthKit to Epic EMR
• First to file Apple Watch data into EMR
• First to use Apple Watch in Chronic Care Management
• First to implement auto-syncing between Withings/Fitbit devices and Epic EMR
They've also created an "O-bar" where patients can learn more about wearable technology. It features apps for nutrition, fitness, oncology, diabetes, and smoking cessation. Devices include activity monitors, blood glucose monitors, and wireless scales.
"These wearable devices really empower and engage patients to be advocates for their health," Quirk says. "In addition, wearables promote engagement and stickiness to the healthcare delivery system."
With the wearable apps, real-time analytics are performed, and doctors can put certain patients in risk groups. Patients also receive monthly report cards and encouraging texts from physicians and nurses about their progress.
So far, progress is being made. One example: in a controlled experiment, people with hypertension–a common diagnosis in Louisiana–were nearly three times more likely to meet their blood pressure goals if they were connected to a wearable device.
Looking for more innovation ideas? Check out this issue of Healthcare Strategy Alert!
By Jessica Levco for the Forum for Healthcare Strategists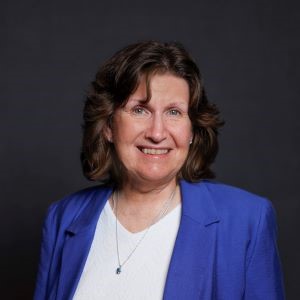 Debbie Reczynski is Director of Communications and Program Development for the Forum for Healthcare Strategists.