By Paul H. Keckley, PhD, The Keckley Report, May 30, 2016
Millennials are more important to healthcare than the industry recognizes: organizations that miss the messages they're sending risk failure.
Who are the Millennials? They're the 75.4 million young, tech savvy, restless generation of 18-34 year olds who compose one third of the U.S. workforce today and half by 2030. They're first generation digital natives, comfortably moving between personal devices and online programs to navigate every domain of their lives. They value authenticity and prefer companies known for their social responsibility. They are suspicious of BIG anything aka big government, big banks, and big corporations, and live with under constant pressure: half Millennials (45%) report feeling nervous due to stress at least monthly, and more than half (52%) say that their stress levels have increased over the last five years. They volunteer, love coffee, organic food and craft breweries, and watch more movies online than in a theatre. And last week, the Census Bureau released data indicating 36% now live with a parent—the highest since the Great Depression—due to their anxiety about their ability to fend for themselves alone.
Why are they important to healthcare? Fundamentally, they challenge the fundamental tenets of how we operate the system.
First and foremost, they want to be treated as individuals not as patients. They use technologies that provide insight about their unique diagnoses and treatment options and compare notes with their social networks. They are not dependent on "their physician" to be their sole source of truth and downgrade 'M Deity' personalities among clinicians when rating physician performance. They're not passive users; they're active decision-makers. And their needs, values, social circumstances and expectations matter in how they use and interact with the health system. They want to be heard, not just expected to listen. And they compare notes actively via Facebook et al to validate or challenge the views of authority figures in the health system with whom they interact.
Second, they want a health system that addresses health and well-being. They see the system imbalanced toward sick care and believe profits drive much of that focus. They see opportunities for healthiness—nutrition, preventive health, prophylactic dentistry, behavioral health et al—as the necessary front door to the health system and common sense policies to appropriate end of life care as the back door. They find health insurance unaffordable, confusing and optional. And they imagine a system of health wherein they connected to a reputable team of providers they choose who follow them through their continuing cascade of job, life, and scenery changes. They see a system of health with a strong government role, not a collection of special purpose entities geared to optimal profits for shareholders.
What's it mean in healthcare today?
• The Millennials are a formidable workforce today and tomorrow in healthcare. More than 6 million workers in healthcare today is a Millennial: the vast majority work in support roles, and many on an hourly basis. While attention to the health and well-being of our skilled professions is understandable, increased attention to the rest is warranted. They see inconsistencies between corporate values and the behaviors that are rewarded. They see how the organization balances its profit and purpose. And they're unafraid to share their views in social media or as whistleblowers intent on righting wrongs in the workplace and society.
• Millennials are purchasers. On average, they spend more than $4500 per capita per year on a variety of healthcare products and services including many that are self-directed and off the radar to their providers. They look for convenience, price transparency and connectivity to their electronic community. They're brand loyal and approach healthcare holistically. They're the market driving growth in retail clinics, alternative providers and prescription foods, and they share their experiences openly with their peers. They're an attractive market today, not just seniors in waiting.
• Millennials are voters. The surge of interest in the Sanders campaign and anti-GOP establishment following in the Trump campaign have one attribute in common: large followings of disaffected Millennials who are fed up with the status quo. Healthcare is currently an issue in Campaign 2016 largely reserved for female Democratic voters in the primary contests. It will be a factor in the fall, and Millennials' views about healthcare will impact the outcome.
What messages are they sending?
• We're watching.
• We're concerned.
• We're tired of excuses.
• We matter today!
Dismissing the powerful influence of Millennials today is risky. They're sending clear messages about the healthcare system: we should listen.
For a comprehensive review of recent facts about the Millennials, go to www.paulkeckley.com
Paul H. Keckley, Ph.D.
independent healthcare research and policy analysis
Subscribe to The Keckley Report for weekly insights on the world of health care!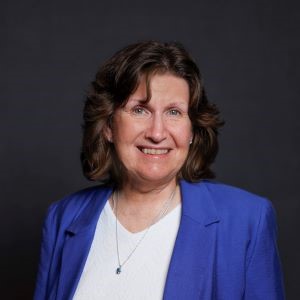 Debbie Reczynski is Director of Communications and Program Development for the Forum for Healthcare Strategists.