By Amanda Bury
Managing Director of Healthcare
SIM Partners
About seven out of 10 Internet users look for medical care online, and often that search involves finding a physician. It's a process that's not always easy, but one that healthcare organizations can facilitate by incorporating valuable new features into their online physician directories.
Online directories are a health system's digital front door and play an important role in physician discovery. But, many healthcare systems continue to use legacy, static technologies to power their physician directories, which often results in directories that are confusing and incomplete.
By following the lead of more forward-thinking healthcare systems, every organization can create a powerful physician directory that meets the needs of online searchers. The key is to combine great content, location data, and impeccable user experience design.
User Experience
A physician directory should make the process of finding a physician quick, easy, and as painless as possible — and that's where a strong user experience comes into play. The directory should be easily findable on the organization's homepage, and search functionality should shorten the time between starting a search to booking an appointment.
For instance, the directory should include a search tool that lets consumers narrow their search by proximity to the user, specialty, and hospital affiliation. Searchers should also have the option of finding a physician by name as this will assist in "recovery search" — searching for someone you've already received care from (as opposed to "discovery search," which is an initial search conducted for options in a particular category).
A strong user experience also means presenting all physician page information, including booking widgets, inside the directory. In other words, users should not have to leave the directory to read physician pages, get directions to their offices, or request an appointment.
Data
Useful data is at the core of a strong user experience. A search should return the following important features when consumers use an online directory to find physicians:
• Location data, such as name, address, phone (NAP) information.
• Location coordinates. Consider having the physician's location appear as a pin on the map on the page, which complements text with a visual and facilitates finding directions on Google Maps.
These items are essential for encouraging a "next moment," or the action that occurs after a search is undertaken. When search results reveal easy-to-follow instructions to a physician's office, searchers can more easily take that next step to becoming a patient.
Deep Content
A deep level of content on a physician's page will further facilitate consumer decision-making. Physician pages should include information ranging from credentials to a comprehensive list of accepted insurance plans as well as information that humanizes the physician. The latter might take the form of a video in which the physician describes his or her personal mission.
And, like data, content should support next moments. For example, because physicians seldom work in one place every day of the week, it's important to provide information about all of a physician's practice locations and hours at each. Including a "View all office locations" link next to a physician's name makes it easy for patients to determine their best option for making an appointment.
Next Steps
An enhanced physician directory not only satisfies the needs of new and returning patients, it also improves results for non-branded search queries initiated on Google, Yahoo, Bing, and thousands of other sites. Following are some near-term steps for improving your directory:
1. Take inventory of your network of physicians. Make sure that physician profiles exist for each. Create profiles as necessary based on accurate attributes such as their areas of specialty.
2. Assess the location data health of your physician listings, both on your own physician profile pages and across the search ecosystem. Ensuring accuracy across the ecosystem means, among other things, verifying that physician data is formatted for each publisher (such as Google) and for aggregators (such as Neustar Localeze) that share your data where near-me searches occur.
3. Ensure that your physician directory exists on a local content management platform that is adaptable to the dynamic nature of search. A physician directory should be built on a local CMS that is adaptable to Google's needs, and so should physician pages.
4. Ensure that site content and physician pages are optimized for mobile. It's essential that content be visible on mobile devices, especially in light of Google's algorithm updates that favor mobile-friendly sites in search results.
5. Finally, realize that making physicians findable is not a set-it-and-forget-it experience. Physician data must be constantly monitored to accommodate inevitable changes that occur with any business, including physicians changing practices. By constantly ensuring accurate, up-to-date, easily accessible information, healthcare organizations can go a long way in improving the online search experience for healthcare consumers. The sooner you act, the sooner potential patients will find their way to your organization's front door.
To learn more, visit www.simpartners.com.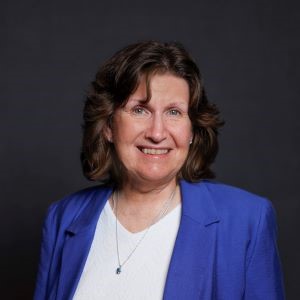 Debbie Reczynski is Director of Communications and Program Development for the Forum for Healthcare Strategists.