By Jeff Sofka
Top marketing executives at companies like Chase, Amex, Nationwide, IBM, and Mercedes-Benz have learned how to leverage sports partnerships through decades of experience, data, and support from specialist agencies. Healthcare is one of the last industries to get into the game—but it's catching up quickly.
As more health systems and academic medical centers invest in sports partnerships, sophisticated marketers are learning how to capitalize on those partnerships to connect with audiences and deliver returns. Many are doubling down on their investments by building facilities with their team partners, putting their names on practice facilities and stadiums, and deepening their relationships.
But healthcare marketers new to sports can be skeptical of how it translates to their business. So what are the keys to delivering results? First, to use a sports term, "you gotta believe." Embrace the challenge, and follow these tips for getting started.
Stay Focused: Sports can't solve all your needs, so pick your spots. Whether it's raising money for your foundation; physician recruitment; B2B objectives; employee engagement; brand awareness; community service; or driving service line volumes for orthopedics, cardiac, cancer, or pediatrics, let your strategy dictate the tactics and focus on that goal.
Know the Score: Jim Blazar, Chief Strategy Officer, Hackensack Meridian Health (HMH), Hackensack, NJ, uses research to know how many New York Giants fans are in the system's service areas, and how many of those fans know that the system is aligned with the NFL team. "Nearly half of those fans said they would increase their trust and consideration of our organization because we are aligned with the team," Blazar says. "Our marketing team seeks to bring those fans into our continuum of care through our health and wellness programs."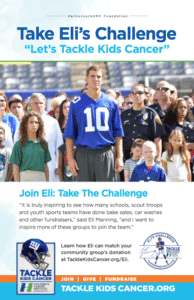 Extra Effort: Traditionally, brands that align with sports teams dedicate a minimum of three to five times their rights fees to activate their programs—and with big TV advertisers, it's much more. But, unless your CEO gave you a significant budget allocation to activate your sports sponsorship, you need to earn that media through innovative use of the team's marks and assets. At HMH, Blazar and his team joined forces to create a state-of-the-art Fitness & Wellness Center with the Giants, and raised millions through the "Tackle Kids Cancer" program launched with Giants quarterback Eli Manning leading the charge.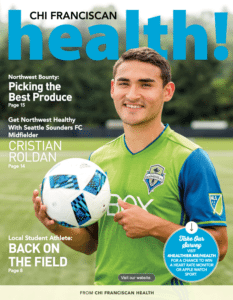 Use Your Leverage: You pay a lot for  these rights, so find ways to deploy the team's players, brand marks, stadium backdrops, and gear in media outside of the stadium and game broadcasts. Your rights should apply to direct mail, events, wayfinding, cafeteria decorations, name badge lanyards, community events, and other collateral that can help attract added attention for otherwise tuned-out audiences. "Rights to the players in uniform can be invaluable to breaking through the clutter in healthcare marketing," says Cary Evans, Vice President, CHI Franciscan Health, Tacoma, WA. "For example, we leveraged our team partnerships by adding star power to our health! magazines, featuring the Seattle Sounders' Cristian Roldan and Seattle Mariners legend Dan Wilson to support our 'Northwest Healthy' campaign."
Game Plan for Success: You can't predict sports, but you can be prepared. CHI also turned up the volume as the Sounders shocked the league getting to the MLS Cup Championship. "We allocated resources toward print, out-of-home billboards, and digital before, during, and after the championship game, becoming part of the conversation and marketing side-by-side with the Sounders during that incredible week," says Evans.
At the end of the day, your team partners want you to be happy. But they have no incentive to jump in unless you are working hard to optimize your rights. And it works both ways: your organization has a lot of media and programs that can help the team be celebrated as a force for good in the market—especially around community health. Let the team know how they can get involved.
The bottom line … sports marketing is a very complex and nuanced world. To realize the full potential of a sports partnership, taking the time to learn what you don't know, including seeking advice from organizations and experts that have had success, is a must.
Jeff Sofka has been in senior marketing leadership positions in both healthcare and sports. His agency, Bendigo, supports healthcare executives in navigating the complex world of sports – including strategy, evaluation, negotiation, activation, media, research, and facilities rights. Jeff can be reached at JeffSofka@BendigoCo.com. 
This article originally appeared in Healthcare Strategy Alert, Issue 3 2017.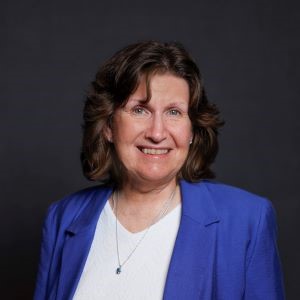 Debbie Reczynski is Director of Communications and Program Development for the Forum for Healthcare Strategists.