First in a series of columns featuring lessons from the 22nd Healthcare Marketing & Physician Strategies Summit
As healthcare marketers, we think we know what our patients want. We make assumptions. We look at data. We're "experts" in our field. And then, we dish out the messages through social media, TV, print, radio, and billboards—presuming patients will like what they see.
But Suzanne Hendery, chief marketing officer and vice president of Renown Health, highlighted how little healthcare marketers really know about the patients they're trying to reach. In "Winning on Customer Experience," she showed the audience why talking to your patients can make such a difference.
It's a short story, but worth re-telling.
Here's the premise: You've got 11 Caucasian corporate-looking women in their hospital's conference room, coming up with a marketing plan on how to target African-American men, over age 65, for colorectal screenings. Hendery asked one of her co-workers, an African American woman, to come listen to the discussion, too. Within 10 minutes, her co-worker said:
"This isn't right. How are you going to do this campaign for people you've never met?"
Excellent point.
So, the team took a new approach: They decided to go to a local restaurant, which serves predominately older African-American men, and bought them all breakfast. Then, they asked them their thoughts on how they should market the screenings.
The breakfast was a success. The men helped them figure out what kinds of images to use in the campaign, what days to run the ads, and why they liked knowing their doctors are board-certified. These were things that didn't come up in the conference room.
"Frequently, we think we know it all and can do it all," Hendery says. "But we can't—and we shouldn't. Sometimes, finding out what patients want is as easy as asking them."

Want to hear more? Order the Summit Playback, featuring session audio synced with slides!
By Jessica Levco for the Forum for Healthcare Strategists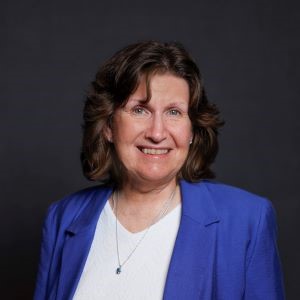 Debbie Reczynski is Director of Communications and Program Development for the Forum for Healthcare Strategists.