Christi McCarren from MultiCare Health System wants hospital marketers to know that "retail" isn't a dirty word.
In fact, it's one of the core tenets of what MultiCare Health System, Tacoma, WA, is all about. Tuesday, at the Healthcare Marketing & Physician Strategies Summit in Chicago, McCarren spoke about how retail clinics, telehealth, and online scheduling are changing how hospitals deliver care.
McCarren, Senior Vice President, Retail and Community-Based Care, for MultiCare defines retail health as engaging directly with consumers for healthcare-related products and services, in a price sensitive environment. She told the audience that every generation wants something different — and retail health is what millennials expect.
"Healthcare marketers need to start talking to people at Nordstrom and Starbucks," McCarren says. "They'll tell us what retail really is. We have to stop seeing it from our hospital lens."
She says when a hospital concentrates on retail health, it will:
• Improve health/healing of patients
• Provide another portal of entry for patients into the system of care
• Build loyalty among patients across their lifespan
• Create incremental revenue
She says your "first touch" with a patient is critical because that will often decide if a patient is loyal to you.
"Usually, we think of first touch points as a person's first ED visit or hospital stay," McCarren says. "But now, a first touch point could be virtual e-visits, free-standing EDs, or interacting with digital marketing copy."
By 2020, she wants 1.3 million unique patients to interact with MultiCare Health System. Here's how she's going to do it:
• Grow primary care provider clinics
• Form community partnerships
• Build more freestanding EDs
• Develop urgent care business lines
As an example, when MultiCare Health System built its new urgent care clinic, a lot of time was spent figuring out how to design it, how to market it, and where to put it.
And it wasn't called MultiCare UrgentCare. Instead, the clinic was named Indigo Urgent Care, with its own logo and imaging.
"We didn't get hospital designers to do this," McCarren says. "We got people from the outside to design it. I said, 'If I walk into this place and it looks like MultiCare, we've failed. It needs to look like the Starbucks of urgent care."
And that's what retail health is all about.
By Jessica Levco, for the Forum for Healthcare Strategists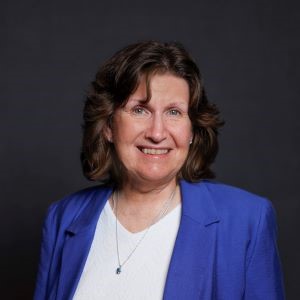 Debbie Reczynski is Director of Communications and Program Development for the Forum for Healthcare Strategists.