Millennials and baby boomers are the largest adult generations, including 73 million and 72 million consumers, respectively. Following are some lessons for aligning your strategic messaging with these segments, both of which have a significant impact on your revenue and market share.
Speaking to Millennials
Make taking action easy. Whether they're ordering pizza or seeking treatment for pain, millennials expect immediate results—so removing friction from the purchase experience is paramount for marketers.
"With millennials, everything needs to be seamless and mirror the experience they're used to in retail," says Stacy Martinez, Director of Marketing, Ochsner Health System (New Orleans, LA). "They don't want to have to make an appointment. They want to walk in, be seen, and leave."
This level of access and convenience is the No. 1 criterion of most purchase habits for millennials, which is driving many away from primary care providers and the waiting, paperwork, and other trappings that often accompany such visits. In response, Ochsner shifted its strategy to promote virtual visits and urgent care.
"We still include messaging about primary care, but the focus is on instant gratification: being seen today or talking to a doctor online now," Martinez explains. "Those benefits address the pain points and resonate with millennials."
Speak their language. To connect with millennials, campaigns should feel authentic and not like a "health system serving up an ad," Martinez urges. For example, in a recent social media campaign targeted toward women, Ochsner created a video of two of the organization's younger OB-GYNs sitting on a sofa talking about different questions they get from patients.
"Some were embarrassing topics that younger females may not feel comfortable discussing with their doctors," Martinez says. "It was very personable—like something your friend would post. It looked like native content. The results were amazing. We saw an 88 percent increase in appointments for those two physicians in the three months after the campaign launch. Their personalities really came out, and it made them approachable."
Focus on building a relationship. Most millennials are not yet heavy users of healthcare. But given the size of the group, it's important to be ready for them when they do need healthcare services.
"We know that in the future, when their needs change and they are in the market for healthcare services, we want to have established a relationship," Martinez says. "We are starting those conversations and building that trust so that when they do need care, they come to us."
Speaking to People Age 55+
Don't call them seniors. People often throw around terms like "seniors" or—worse—"the elderly" to represent those over age 55. But as a healthcare marketer, these misnomers in ads, content, and other strategic messaging can have a negative impact.
"People ages 55 and older don't think they're old," says Suzanne Hendery, Chief Marketing Officer and Vice President, Renown Health (Reno, NV). "They think their parents in their 80s and 90s [The Silent Generation] are old. They like '55 plus' or 'baby boomer,' but they really don't like being called 'seniors.'"
Prepare to cater to the boomer. The stereotypical images associated with genteel adults often contradict the reality of today's baby boomers, who are among the hardest-working and most highly competitive groups. Further, boomers are active participants in their healthcare who demand respect and a high-value experience—and they are willing to change providers if their needs aren't met.
"This generation does not have the complacent outlook we once assumed they had," says Linda MacCracken, Senior Principal of Consumer Digital Engagement, Accenture. "They're highly informed and ready to sit in the driver's seat when it comes to their healthcare."
Renown drew on information like that to design marketing campaigns that would appeal to the 55-plus group.
"We learned a lot of lessons from the data as well as from testing some early messaging," Hendery says. "We tested four or five marketing campaigns with people ages 55 and up and found that they did not like any of the advertising campaigns that were proposed. So, we went back to the drawing board and used their comments for research."
Along with avoiding terms like "seniors" in the messaging, the new campaign features a real person over age 55 enjoying an active lifestyle. That's what the audience wanted to see—not stock photography, but people in their community reflected in the marketing.
Conduct the research to fine-tune campaigns. The research about boomer preferences and perceptions sheds light on issues that can impact reputation and loyalty for healthcare organizations.
"We conducted a focus group before we got ready to do the older adult segmentation," MacCracken says."We gathered with that intended audience to talk and better identify the messages and materials. The way baby boomers saw their lives compared to the typical images associated with them and how their time needs to be respected with things such as insurance and scheduling was illuminating."
MacCracken and Hendery advise that this voice of the customer research is critical for marketers to challenge assumptions, create well-defined personas, and ultimately better understand the audiences served.
"What was most important to me was being able to work around microtargeting the 55-plus market with different customer personas, as well as understanding from my team who they thought would be best suited to our health services," Hendery says. "Targeting our ads to exactly the people we were trying to reach saved us tremendous amounts of time and money. That's how we were able to increase enrollment to our health plan by 16 percent and enrollment in care for this age group by 4.3 percent, which is incredibly significant given that it is a transient and very difficult-to-reach population."
---
Learn more! Hear how healthcare marketing leaders are re-imagining their communication and targeting strategies: Attend the 25th Healthcare Marketing & Physician Strategies Summit, April 5-7, Las Vegas.
Exclusive benefit for Forum Members: For more lessons on reaching millennials and those age 55+, view the 2019 Summit presentations "Reaching the Senior Market" and "Building Loyalty with Millennials."
This post was developed in partnership with True North Custom, the official content partner for the 2019 & 2020 Healthcare Marketing & Physician Strategies Summits.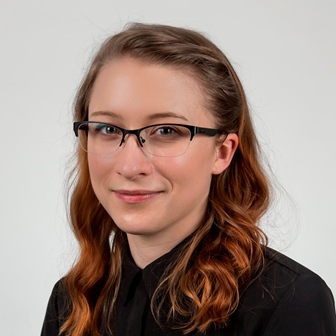 Sarah Fredriksson is a Managing Editor for True North Custom, a healthcare marketing agency based in Chattanooga, TN, that specializes in content strategies that build brand, drive consumer and referral revenues, and optimize marketing technology outcomes.