This summer, Franklin Street created a series of videos documenting how providers can best use six key trends for their healthcare brands. Here's a closer look at the trends and how you can leverage them for your organization.
1. Radical Convenience
Radical convenience is just that: radical convenience. It is the standard by which all brands—including your organization's—are measured. And today's health audiences are basing their definitions of radical convenience on brands outside healthcare.
It's simple what today's patients want: everything. And faster.
Leveraging the trend of radical convenience begins with a simple question: "How easy can we make it?"
Make your move toward Radical Convenience by asking how easy you can make it for your patients to:
get the care and resources they need
get an appointment
know exactly how their care is coordinated among multiple doctors, offices, insurance companies, and pharmacies
find the resources they need from your website
find a community of others going through similar health situations so they know they're not alone in their journey
Watch:
2. Make Everything a Prototype
The ability to think differently and see opportunities before your competitors do can be the difference between your brand winning and losing in the healthcare marketplace. One of the best ways to encourage new thinking is by applying the concept of prototyping.
These are the top things to keep in mind when it comes to Prototyping:
Prototyping is a trend of innovation
It's a new way of thinking
Everything can be prototyped
Allow yourself to be imperfect! View failure as feedback that helps to make the work to win your patients' hearts and minds exciting and innovative.
Watch:
3. Make Stories that Matter
These are the stories your patients want to hear about the most, and it has nothing to do with your newest technology. Making stories that matter is less about you as a healthcare system talking and more about going out there and creating opportunities to let your patients do the talking.
Whatever the stories you uncover, you'll be exposing the true beauty of what happens when people help people.
Here are three reasons why Making Stories That Matter is one of this year's hottest trends:
Following archaic messaging just won't work anymore
People are more savvy and jaded than ever
Storytelling can make the most compelling case for giving
Watch:
4. The 99 Percenters
On average, adults make about 35,000 decisions a day. Some are instantaneous and impulsive; some are far more complex. Healthcare decisions, more often than not, lean to the complex.
Complex decision making is not new to healthcare. What is new is the trend of nurturing prospects over the long term to deliver ROI to the organization.
Here are three essential steps for marketing to The 99 Percenters—those prospective patients who aren't ready to buy your services … yet:
Identify the tools you have in place to capture email addresses and send relevant content to prospects who opt in
Walk through the patient journey for a given service line. Identify the Frequently Asked Questions patients ask along the way and how your content can answer those questions. Check out Franklin Street's post on Patient Journey Mapping if you need help getting started.
For every service line you support, make sure there is a clear call to action on your landing page for prospects to opt in to receive content.
Watch:
5. Addiction is the New Cancer
Earlier this year, opioid addiction was identified as a trend impacting healthcare brands and marketers in Franklin Street's annual trends report.
Things to Consider:
1 out of 10 Americans is addicted to opioids or is in recovery.
142 Americans die from a drug overdose every day. In other words, America is enduring a death toll equal to 9/11 every three weeks.
What can healthcare marketers do to help in the fight to end the trend of opioid addiction? Start by asking these two questions:
Do our employees and physicians know the warning signs of addiction or overdose?
Do our employees know where to go for help?
Watch:
6. Trendfitting
There are three ways that health brands can impact trends:
Be a trendsetter
Be a trendspotter
Be a trendfitter
Here are two powerful questions to help you leverage trends—in other words, to find creative ways to fit trends into your organization's brand strategy:
What is the humanity behind the trend?
What emotional state is this trend filling?
Watch:
Interested in learning more? Download the 2017 Health Care Marketing Trends Report.
By Stephen Moegling
Stephen Moegling is the Chief Growth Officer at Franklin Street, a health care brand consultancy and digital marketing firm based in Richmond, VA.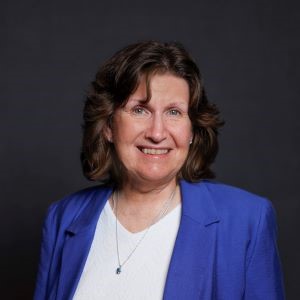 Debbie Reczynski is Director of Communications and Program Development for the Forum for Healthcare Strategists.