Episodic care is becoming a thing of the past. With patients in the driver's seat and lifetime wellness in focus, this raises two vital questions for the healthcare industry:
If working to keep people well is a priority, how does that affect growth and retention?
How can healthcare organizations continue to calculate customer lifetime value?
To explore those questions, we spoke with Don Stanziano, Chief Marketing Officer at Geisinger (Danville, PA). Following are his thoughts.
Q: Why is customer lifetime value a critical issue for today's healthcare marketing professionals?
Stanziano: There are two industry forces driving investment in calculating lifetime value: 1) increasing competition among providers and 2) the shift of purchasing power to the patient. These two forces indicate the need to think differently about the patient as a customer.
More and more across our industry, and especially at Geisinger, we are financially incentivized for the overall and ongoing health of our patients—not just a singular episode of care. As we shift from promoting a single episode of specialty care to a long-term relationship with our customers, we need to better understand and measure the financial benefits of maintaining those long-term relationships over the course of a customer's lifetime. This is critical for healthcare marketers in two ways: to ensure we are aligned with our organization's business goals and to better calculate and demonstrate a return on marketing investment.
Q: What are some initiatives that have had the greatest impact on customer lifetime value at Geisinger?
Stanziano: Primarily, lifetime value provides longer-term perspective on the value of our relationships with our patients and members. As a result, we think more broadly about how Geisinger can help drive better health and outcomes. This also helps influence decisions to invest in a broader set of clinical and insurance-related services, which ensures we maintain great relationships with our patients and customers.
For our health plan members, we see a dramatic bottom line benefit when they use Geisinger's pharmacy—especially our mail-order pharmacy—for their medications. Additionally, Geisinger experiences a financial benefit over time when we proactively partner with our members. For example, we look for ways to convert our traditional Medicare patients to our Medicare Advantage plans. That way, we also help them take better care of themselves holistically.
On the clinical delivery side, the ability to calculate the downstream value of a new patient in a gateway program, such as primary care or obstetrics, helps justify investments in today's marketing programs.
In all cases, and most importantly, lifetime value takes into account the entire customer relationship with our brand.
Q: How can today's healthcare organizations adapt to this shift in understanding customer lifetime value?
Stanziano: It is important that modern healthcare marketing and engagement programs focus on finding, guiding, and keeping patients long term. Understanding the various value points and investments that are required across customer segments and how they relate to each other is time consuming and complex, yet vital, work. We have termed this new perspective "stacked marketing," because it takes each of these patient/consumer precision marketing segments and stacks them on top of each other to reveal short- and long-term impacts. It also provides us a better overall understanding of the customer journey.
For Geisinger, which provides both care and coverage, we place a high value on retention and our ability to help patients and members live their healthiest lives. That, of course, makes each segment's calculation of lifetime value essential.
Q: Will this change the way healthcare organizations view their marketing departments?
Stanziano: The more marketing teams can put themselves into conversations that demonstrate how the department influences the bottom line and drives market share and revenue growth, the more marketing teams will be viewed as critical business functions by their organizations' executive teams. When customer lifetime value is understood and accepted by executive teams, marketing budgets will be seen as important investments in growth versus an overhead expense. At a minimum, this should help protect marketing departments from future budget cuts. If done well, however, marketing departments will drive larger organizational changes.
---
Want to learn more about strategies for building customer loyalty and determining lifetime value? Order the 2019 Healthcare Marketing & Physician Strategies Summit Playback.
This post was developed in partnership with True North Custom, the official content partner for the 2019 Healthcare Marketing & Physician Strategies Summit.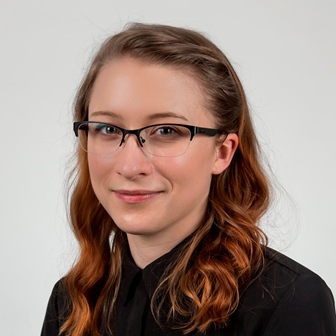 Sarah Fredriksson is a Managing Editor for True North Custom, a healthcare marketing agency based in Chattanooga, TN, that specializes in content strategies that build brand, drive consumer and referral revenues, and optimize marketing technology outcomes.