Paul Matsen, Chief Marketing and Communications Officer at Cleveland Clinic (Cleveland, OH), is well versed in creating positive customer experiences, having previously served as Chief Marketing Officer for one of the world's most admired brands, Delta Airlines. Here's how he applies insights gained from that experience to promoting wellness for one of the best hospitals in the world.
Q: How did your experience at Delta help inform your approach at Cleveland Clinic—especially when it comes to owning the entire customer journey?
Matsen: That experience was invaluable. The airline industry went through tremendous transformation when I was working there, much like the healthcare industry is today. At Cleveland Clinic, we are embracing digital technology and working to better understand the patient journey, as well as how to improve the overall customer experience. As we go through that transformation, we are focusing on consumer engagement to provide lifestyle care and promote wellness.
Q: How would you define "marketing wellness"?
Matsen: An organization like Cleveland Clinic can influence wellness by enforcing the notion of distinctive lifetime care. We ask: How do we help people? How do we communicate with people to ensure they stay engaged with their providers? We understand that employees and residents want to live healthy, productive lives and stay out of the hospital, and we're here to keep them well.
We start by recognizing that marketing touches many aspects of community wellness. We are applying that strategy through reactivation programs targeted toward people with chronic diseases, a recent minority men's health fair, initiatives for employees, and more. We are one of the first places to not hire smokers as well. Our Chief Wellness Officer, Michael Roizen, MD, (a keynote speaker at the recent 2019 Healthcare Marketing & Physician Strategies Summit) has been significantly involved in those efforts.
Q: How far does marketing wellness reach? What are the ideal channels?
Matsen: One critical aspect is focusing on employees,  and Dr. Roizen is instrumental in that. We support specific employee wellness programs, and we organize outreach programs to do the same in schools and our community. We promote healthy lifestyles through our social media content—content hubs, blogs, and podcasts.
Q: What kind of marketing strategies will be needed in the near future for marketing wellness to be effective?
Matsen: The ability to use digital marketing platforms to manage communication streams with individual patients has the greatest potential. That's what we do with our patient reactivation programs. There are now more opportunities for personalized content, and it can be done via e-newsletters to podcasts to social media to video.
Another big area is voice-activated content, such as things you would ask or get from a smart speaker in your home. It's a personal and potent way to deliver and receive health information. We've launched our Wellness Tip of the Day App on Alexa, and it has been very successful.
Q: Why do you think promoting wellness is a critical issue for today's healthcare marketing professional?
Matsen: Healthcare systems are taking more accountability for keeping people healthy—and we know keeping people well in their daily lives is one of the best ways to do that. Healthcare marketing has a strong educational component. We can be there for people when they're searching for diseases or treatments, as well as for day-to-day health. At Cleveland Clinic, we're deeply committed to keeping our community well, and marketing helps us achieve that goal by keeping consumers educated and informed.
Q: How does promoting wellness conflict with what you have called "check the box" marketing? Can you share an anecdote that illustrates how this approach is impacting your organization?
Matsen: Everyone wants to stay on the leading edge of marketing, which includes social media. If you look at social media presence, most hospitals post content that is not about what the community needs. We didn't settle for that. We built our social media presence to scale and created a content strategy that focuses on health and wellness so we can provide the community with valuable information.
We launched our Health Essentials blog about six years ago for that same reason, and now over 7 million people interact with it every month. It's a powerful demonstration that good health and wellness content can engage communities around the country.
Q: Were there any "eureka" moments or counter-intuitive learnings experienced while your organization went through the transition to wellness?
Matsen: We have been able to bend the cost of our employee wellness programs by eliminating smoking and improving food in our facilities. We are moving toward value-based care, and we are early on in that journey. From a brand perspective, incorporating wellness and distinctive lifetime care at the center of our brand communications has been extremely successful. People are responding very positively to those messages, so we think we're on the right track.
---
Learn more! Order the Healthcare Marketing & Physician Strategies Summit Playback to hear how Cleveland Clinic and others are promoting wellness.
This post was developed in partnership with True North Custom, the official content partner for the 2019 Healthcare Marketing & Physician Strategies Summit.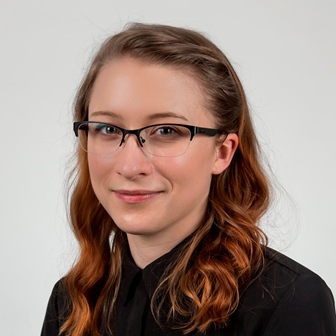 Sarah Fredriksson is a Managing Editor for True North Custom, a healthcare marketing agency based in Chattanooga, TN, that specializes in content strategies that build brand, drive consumer and referral revenues, and optimize marketing technology outcomes.