It's time to face the facts: the consumerization of healthcare isn't happening—it has happened. Yet, many healthcare organizations are failing to rise to the occasion when it comes to ensuring their experience is a top-of-mind priority.
Now is the time to act. The truth is, time is growing short for healthcare leaders to make experience a natural part of how they view the world. Organizations must broaden their definition of experience—and soon—to be successful and even to survive. No longer does a healthcare experience include only in-person care interactions.
The second annual Humanizing Brand Experience: Health Care Edition – Volume 2*, a comprehensive study that includes perspectives from nearly 18,000 national consumers and more than 600 medical professionals, recently found that a consumer's healthcare experience begins long before a person enters a facility and has repercussions long after they leave. Sixty percent of consumers are watching and reading about health and wellness on their own (a 22 percent increase from last year), which means they have an opinion formed about your organization and the experience they are about to have before they even walk through your doors. Fingers crossed it's a positive one.
You may be thinking that some of this already sounds familiar, which begs the question: if healthcare executives know that consumers are demanding more from their healthcare providers, why isn't more being done about it? As a healthcare marketer, how can you take action today to improve the experience at your organization so you don't get left behind?
Here are five key takeaways from the 2019 study.
1. Change starts on the inside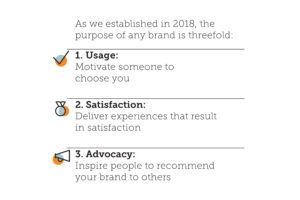 Marketers know that the strongest experiences begin from the inside-out. According to the study, which targeted household healthcare decision makers, an organization's employees have 58 percent more impact on a patient's usage (why they choose you over others), satisfaction (delivering experiences that result in satisfaction), and advocacy (recommending your brand to others) scores than the actual quality of a patient's medical outcomes. So it's important to ensure that the employee experience and company culture at your organization are in good shape if you want to improve the overall consumer experience. That's why the very first thing on your to-do list should be a thorough evaluation of the health of your organization's culture in partnership with your colleagues in Human Resources.
2. Walk the walk, don't just talk the talk
While many healthcare brands identify as health systems, they don't always deliver on the benefits a system is supposed to offer, such as ease; efficiency; increased access; and a collaborative, team-based approach to care. With the rise of industry consolidation and systemness, consumers have increasingly come to understand and value the benefits of a system—and are seeking systems out over independent facilities for nearly every single type of care, including surgical services, hospital care, emergency care, and primary care (Humanizing Brand Experience: Health Care Edition – Volume 2, p. 35).
Yet, the reality is, many health systems across the country are still operating like independent facilities, resulting in complex processes and cumbersome communication—the exact opposite of the streamlined, collaborative experience that consumers have come to expect from systems. At the end of the day, if these systems aren't internally set up to deliver on the promises they've made to their consumers, the experience will never measure up.
Healthcare leaders need to bridge the gap between expectations and reality. If you're currently building a more system-driven organization, you don't need everything to be working flawlessly on day one. But you do need key proof points (and you likely already have some of them) that show how you're delivering on the promises you make, including streamlined communications; hassle-free processes; and plentiful, convenient options for getting the care people need. A stress-free experience is key!
3. Appeal to emotions
As with most strategic business decisions, prioritization is essential. Stop wasting your time, energy, and resources on brand elements that don't directly impact your customer experience. Instead, align your resources to deliver on the emotional elements that matter most to people. Those elements include a focus on individualization, well-being, and freedom. Make sure your brand purpose, positioning in the market, and experience—and the stories you tell and work to deliver—all address these emotional ideas consistently and with impact. You have to find a more human way.
If your organization isn't built to deliver on these key emotional ideas, it's missing out on what matters most to your consumers.
4. Broaden your competitive set
As consumers continue to expect more from healthcare brands, it's time to look beyond traditional healthcare organizations for inspiration and best practices. In other words, your direct set of competitors just got a lot bigger.
When rethinking your experience, take a look at those that do it best and think big, including Amazon, Google, and Airbnb. Within the healthcare arena, don't forget about industry disruptors such as Parsley Health, Forward, and Haven Healthcare. While these may be newer players in the healthcare industry, they're already making headway. In fact, had these disruptors been included in the Humanizing Brand Experience brand rankings, any one of them would have beat out every traditional healthcare brand, every time, on every facet of experience.
5. Start small
It may seem like your organization has a lot of room for growth when it comes to improving experience, which can be overwhelming. But even the smallest step can have a major positive impact.
So, don't overcomplicate things. Make a list of the things you and your team can accomplish this year—even if it's just one thing. Map them against scales of impact and ease of implementation. Remember, simple, human changes count.
The bottom line is the healthcare industry will continue to change and evolve. Disruptor brands will gain more market share and patients will continue to look farther beyond traditional care organizations to solve their health needs. The time is now to re-establish relevance and reclaim ownership for the best health experiences your customers could ever imagine.
---
*Humanizing Brand Experience: Health Care Edition – Volume 2 is an unprecedented consumer study that digs into their mindset in new ways, exploring how they make decisions so that healthcare brand leaders can better tailor experiences to their needs. Along with providing a comprehensive brand ranking of more than 115 brands, Humanizing Brand Experience includes perspective from more than 17,000 consumers nationally and more than 600 medical professionals. Humanizing Brand Experience is based on a proprietary approach to understanding what matters most to healthcare consumers during the entire healthcare journey.  Rather than simply relying on traditional brand metrics, Monigle measures tangible, proven experience drivers that have direct impact on consumer choice, satisfaction, and advocacy.
Learn More! Watch for Humanizing Brand Experience: Health Care Edition – Volume 3, coming soon. Be one of the first to hear the results at the Healthcare Marketing & Physician Strategies Summit, April 5-7, in Las Vegas.
Special benefit for Forum members! View the session, Humanizing Brand Experience, Understanding Consumers and Delivering What They Want, presented at the 2019 Healthcare Marketing & Physician Strategies Summit.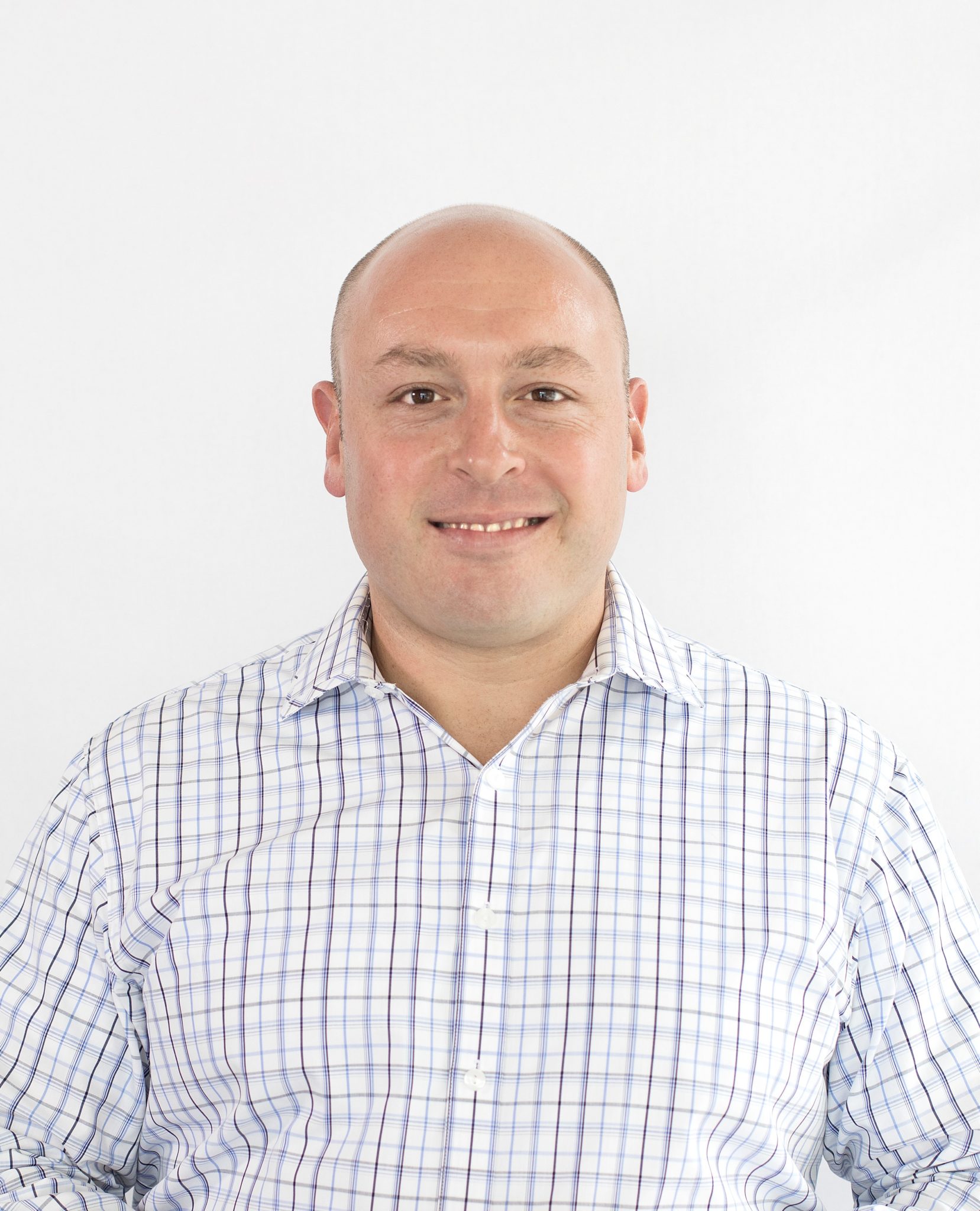 Justin Wartell is Managing Principal at Monigle, a leading healthcare brand experience agency. With more than 15 years building hard-working brands, he is the "why do we do that?" person. Asking questions that challenge clients to think differently about how brands work is what drives Justin's approach to client relationships and the culture at Monigle.