Third in a series of columns featuring lessons from the 22nd Healthcare Marketing & Physician Strategies Summit
Patients assume your doctors know what they're doing. But what they want is a doctor who listens to them.
EvergreenHealth has developed a communications strategy (dubbed the Art of Caring) that teaches doctors how to do just that. And guess what? Doctors like it.
In "Coaching Providers to Improve Patient Experience Scores," Kay Taylor, vice president of marketing and communications and patient experience at EvergreenHealth, showed attendees at the 22nd Healthcare Marketing & Physician Strategies Summit how it's done.
Located in Kirkland, WA, near Seattle, EvergreenHealth is in a competitive market. The average income is $150,000, and people have lots of choices for care. To make their organization stand out, EvergreenHealth leaders wanted to appeal directly to women who make all the decisions for their family's health.
Physicians and their teams focus on four behaviors when patients walk in the door:
• Warm welcome (establishing a relationship with the first hello)
• Caring moments (personal interactions)
• Fond farewells
• Service recovery
Employees take courses on how to execute this behavior, along with receiving personalized observation and coaching. When the Art of Caring launched, some doctors were skeptical. But this is how Taylor explained it to them:
"We will never script you," Taylor says. "We will help you do your best. We want you to be better tomorrow than you are today."
She refers to the Art of Caring as "best practices." Sure, it's a little jargon-y — but this is the language that doctors speak. They know what "best practices" means.
"We teach them how to use these practices every day and how to adjust them, depending on how the patient is feeling," Taylor says. "We ask them, 'How do you show patients that this is your calling and that you care?' You want people to feel your presence."
If a doctor scores below the 50th percentile, Taylor shadows him or her on three patient appointments. Then, the doctor receives an individualized packet that shows their Press Ganey and CAHPS scores, along with tips for improving communication skills. Those tips might deal with body language or how to listen better.
For example, Taylor mentioned one doctor who was an extremely skilled clinician, but had a no-nonsense attitude. Patients saw her as gruff and uncaring. But through shadowing and coaching, she's now rated in the 90th percentile.
Here's one of Taylor's tips: encourage doctors to use the word "time" three times during a patient visit. A common complaint from patients is that they get the sense doctors don't have enough time for them. Doctors can remedy that by saying such things as:
• This is your time. What questions do you have for me?
• I have time for you today.
• Is there anything else you want to ask me during our time today?
Another takeaway: Patients want doctors to look at their charts beforehand. Most of the time, doctors do this, but they don't mention that they do.
"We're training our doctors to say they looked at the patient's chart," Taylor says. "We want doctors to get credit for what they're doing. It's really the little things that can make a big difference in the patient experience."
Want to learn more? Order the Summit Playback, featuring session audio synced with slides!
By Jessica Levco for the Forum for Healthcare Strategists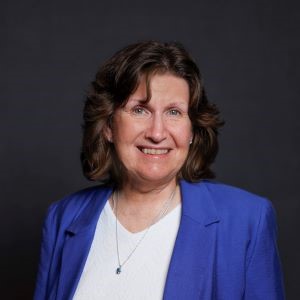 Debbie Reczynski is Director of Communications and Program Development for the Forum for Healthcare Strategists.