Now in its 23rd year, the Healthcare Marketing & Physician Strategies Summit brings together leading marketing, strategy, digital, and physician relations executives to share real-world strategies and solutions for tackling healthcare's most important marketing and customer relationship challenges.
This is the Summit you don't want to miss! Here are 5 reasons why:
1. The agenda goes beyond trends and lofty ideas… you'll gain actionable insights and proven approaches to advance your marketing, digital, and physician relations strategies.
2. There's something for everyone… choose from sessions in six tracks: Strategic Marketing; Customer Communication & Engagement; Analytics, Data & CRM; Interactive & Digital Strategies; Physician Relations & Sales; and Physician Communication & Strategies.
3. Networking opportunities abound! Interact with more than 800 senior-level marketing, communications, digital, physician relations, and business development executives from healthcare's most innovative organizations.
4. Thought-provoking keynotes from Gopi Kallayil, Ron Tite, and Kelly McDonald. These three top thinkers in the world of branding, marketing, and consumer trends will get your creative juices flowing and open your mind to new possibilities.
5. Salt Lake City! Experience the majestic mountains, blue skies, sunshine, and magnificent cultural attractions of the "Crossroads of the West"!
Don't miss out! Register now to join your colleagues in Salt Lake City, April 30-May 2!
Want to know more? Check out this video and the Summit Brochure.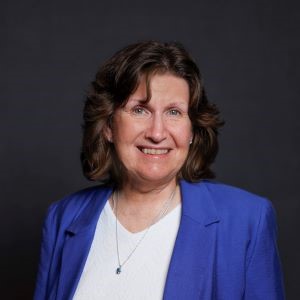 Debbie Reczynski is Director of Communications and Program Development for the Forum for Healthcare Strategists.