The Forum for Healthcare Strategists partnered with True North Custom to develop this year's State of Healthcare Content Marketing survey, the industry's only benchmark study on the subject. Survey results indicate that healthcare marketing continues to evolve—at the precise moment hospitals and health systems need the data-driven and customer-centric skills that marketing teams are uniquely qualified to contribute. Following are three key shifts identified.
Healthcare marketers are laser focused on guiding consumers and growing revenue
As the pandemic began consuming time and resources from healthcare organizations, their marketing teams put a collective pause on nearly all activities that weren't designed to educate and engage consumers. The demand for COVID-19 information, combined with the heightened respect for healthcare providers, forced an evolution from inertia-driven marketing initiatives to those making a direct impact on both consumer and organizational health—with content marketing at the nexus of those objectives.
For market leaders like Cleveland Clinic, creating COVID-focused content was the marketing team's highest priority, with up to 11 articles published to their blog in a single day. While most organizations have moved beyond crisis mode, survey data show investments in consumer-focused strategies such as content marketing will continue. The nearly 90% of healthcare marketers currently using content marketing represents a 13% increase over 2019, and more than 80% expect their content marketing spend to increase or stay the same in the next budget cycle.
These are just a couple stats that demonstrate why content marketing is "poised to be the shining star of a brand's marketing mix in this new world we're living in," according to the Content Marketing Institute.
Healthcare organizations are embracing their responsibility to promote diversity, equity, and inclusion
Historically, content that promotes diversity, equity, and inclusion has been important to about half (51%) of those surveyed. With increased national emphasis on this critical issue, the large majority (70%) said this will be an important part of their content marketing efforts moving forward.
While diversifying content has a positive impact on brand perception and organizational culture, studies like the latest Hospital Digital Experience Index (HDX) show the benefits can also translate into broader gains. The HDX study found healthcare consumers often correlate inclusion with quality of care and, in fact, the top-ranked hospital websites had quadrupled their racially diverse hero images and featured twice as many women over the previous period.
This shift is critical because hospitals are often among the largest employers in the area, and their outreach—whether via website, community publication, billboard, or other channel—has an impact on virtually every household in the community. By representing all constituents in their content, healthcare organizations are further embracing their roles as corporate citizens and living the mission and values they've established.
Marketing continues to mature: less spaghetti, more strategy
Doing more with less has been the mantra of healthcare marketers for decades. This often meant throwing shiny objects at the wall (without a fully baked plan) to see which would stick. As noted earlier, the mandate for marketing to support financial recovery and generate revenue is requiring most healthcare organizations to reevaluate these strategies.
This evolution is demonstrated by the fact that of those who are using content to drive brand and revenue growth, nearly every respondent (98%) has a documented strategy or is planning to develop one within the next 12 months. This reflects a double-digit increase over 2019.
And most importantly, the majority of healthcare marketers are more confident in the effectiveness of content marketing. Since the survey was first conducted four years ago, the percentage of respondents who said their organizations are successful at tracking the ROI of content marketing has grown from 44% to 65%.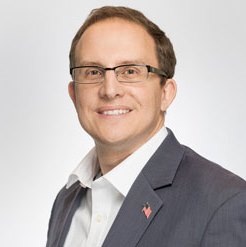 Jason Skinner is director of marketing at University Surgical Associates, one of the largest multi-specialty surgical groups in the southeast. He has 20 years of experience in strategic healthcare marketing and communications, having previously served as CMO at True North Custom and in the corporate marketing department at Encompass Health. Jason also serves on the board for the East Tennessee chapter of the American College of Healthcare Executives.