More than 800 attendees joined the Forum for Healthcare Strategists in Salt Lake City last month for the 23rd Annual Healthcare Marketing & Physician Strategies Summit.
Following are a few tips faculty shared to make your 9-5 go a bit more smoothly.
Leave some white space.  We spend so much time thinking about how we're communicating with patients and consumers, we sometimes forget the importance of communicating clearly with our co-workers. During her keynote presentation, Kelly McDonald, a bestselling author and marketing and consumer trends expert, showed two different versions of an email communicating the same information, but presented in different ways. One was so long, it made your eyes hurt. The other one was more design-friendly, with bullet points and bolded headlines. That's the way to go when writing emails to co-workers—or really to anyone. Make it easy to read and you'll have a better chance of getting your message across.
You can make your doctors happy.  Kathy Divis, President of Greystone.net, shared a tip that marketers scribbled down immediately: "If you have doctors who won't get off your back about marketing their services, do some re-targeted advertising around them on the Internet," Divis says. That way, they'll see their faces—and you won't have to spend extra money on a billboard.
Color-block your calendar.  You know the drill: You've got open spaces, but then suddenly, someone from your team fills them up. That's why Gopi Kallayil, Chief Evangelist for Brand Marketing at Google, specifically blocks out time on his calendar, just for him—whether it's yoga, meditation, or exercise. He uses the color blue for his personal life and red for his work. If things look visually out of balance, he adjusts.
Faculty at the Summit shared many more tips, lessons, and strategies for healthcare marketers and physician relations executives. Don't miss out … order the Summit Playback, featuring audio and handouts for most sessions!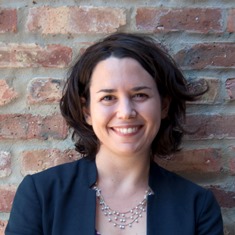 Jessica Levco is a contributing writer for Healthcare Strategy Alert and the Forum for Healthcare Strategists blog.