From a marketer's perspective, the power of Patient Journey Mapping lies in its ability to help understand and affect a person's experience as a patient. It is an essential tool that allows healthcare professionals to be better: better at delivering care, better at understanding the patient's wants and needs, and better in aligning teams and departments to create an outstanding experience for patients.
The through-line in a patient journey is the communication of information, which may begin with a trigger event (like a sore throat) and extend through the patient's evaluation of care (in a post-discharge survey or to friends on Facebook). When there is a breakdown in communication, patients can feel vulnerable, lost, and afraid. This is where marketers and communicators can and should be contributing to patient experience. While they may not be able to change what happens in the exam room, there are infinite ways they can support and enhance communication throughout the experience, and journey mapping is a key strategy.
A Framework for Journey Mapping
A basic and helpful way of thinking about patient journey mapping is to look at five distinct stages of the journey:
• Trigger event: what happens to begin the patient journey? A diagnosis? An injury? Genetic testing results?
• Consideration: the beginning exploration of treatment
• Intent: the final research and reflection of where and how to seek treatment, which often includes scheduling an appointment with a provider
• Experience: the literal experience the patient has with your organization
• Evaluation: the time after the experience that the patient reflects and determines his or her overall evaluation of the experience, which is often shared online and privately
At each of those stages, marketers can employ key communication tactics to improve patient experience.
1. For the Trigger Event Phase: Treat your organization's website like the North Star
Your website should be truly patient-centric and provide clear, strategic calls-to-action to tap into the patient mindset. This helps your prospective patients to be just a click away from what they seek. The prospective patient's experience on your website will likely drive the critical first impression and begin a positive or negative patient experience.
2. For the Consideration Phase: Ensure your calls to action are a seamless experience
Whether they are scheduling services online or calling for an appointment, your patient audiences should experience ease of access. Lengthy hold times and arduous steps to see a provider create friction for your patient audiences. Strive to innovate the ease of access.
3. For the Intent and Experience Phases: Communicate what happens next
Scenario: a patient is coming in for what she thinks is a routine mammogram. However, during the process, the clinical team notices a lump in the breast, and further diagnostic testing and consultation is required. Will your patient have deep clarity about what will happen next?
The antidote for fear is knowledge: in other words, ensuring that the patient understands the next step, and the step after that, can go a long way in alleviating concerns in what can be a fearful situation. It is essential that hospitals have a clear communications protocol to guide patients through whatever scenario may come next, making them feel well-cared for and delivering the utmost patient experience.
4. For the Experience Phase: Support the truth that every patient is unique
Experience shows that hospital service line marketing campaigns tend to be heavy on promotion, but light on resources to help people once they make the decision to be patients. Patient journey mapping at the Experience stage encourages marketers, strategists, and clinical colleagues to innovate how to communicate and provide supportive resources to patients. It is the marketer's duty to ensure that content and resources guide patients to the best possible health outcomes for their own unique conditions.
5. For the Evaluation Phase: Encourage advocacy
More than ever, patients have immediate tools to share their thoughts and feelings about brands, including your organization. What's your strategy for encouraging advocacy for your organization? And, perhaps an even better question: how can you best apply constructive feedback to improve future patient experiences?
Marketers and communicators also have an important opportunity to encourage advocacy while supporting the long-term health and wellness of patients—for example, sharing ongoing resources with former patients to help them stay well or live as best they can with their condition. This strategy allows organizations to reinforce their commitment to patients and their health.
In sum, patient journey mapping is overarching and is immensely beneficial, both operationally and clinically. Often, patients don't know how to evaluate providers and care options. By sharing information upfront and applying a clear guidebook to impact the total healthcare experience, marketers and communicators can develop a pathway for continued patient engagement, advocacy, health, and improved service delivery.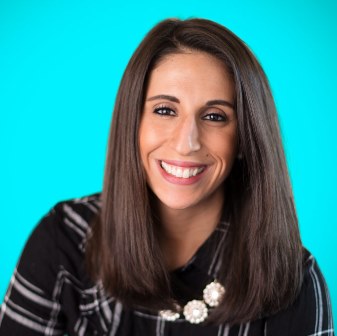 As a Hailey Sault senior strategist, Melissa is a passionate advocate for public health and strategic marketing. With a Master of Public Health and a TEDx Talk under her belt, she's eager to collaborate with clients for healthy transformation.